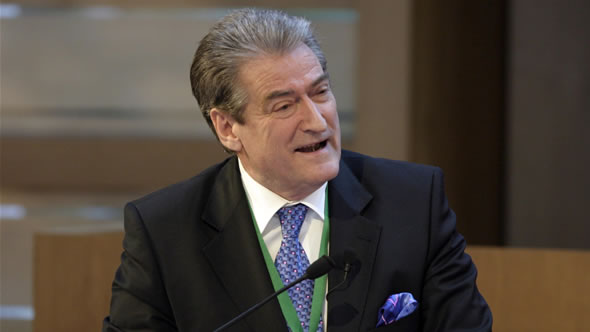 Former Prime Minister Sali Berisha appeared in the television program "Opinion", a politician with extensive political experience said that "if elections were to be held tomorrow, the opposition would win".
Although the opposition is sitting at the negotiating table with the government on electoral reform, Berisha is advising opposition leaders Lulzim Basha and Monika Kryemadhi to make every effort forAlbanians to vote freely, because with Edi Rama in power there is no such thing as free elections.
Berisha reiterated that Rama would have left the country if the protests continued.
"We didn't bring him down, but let's put him down. With periodic protests "Rama leave", Rama will run away when he is no longer able to return to his office", the veteran politician said.
Asked whether this agreement has discouraged Democratic Party (DP) demonstrators, the former prime minister said: "The Democratic Party has a number of people behind it. For some people, reform, when it is imposed, is the security for the elections. You cannot ignore this; act with the majority which says that we now have a better law to hold elections. I do not agree that under the conditions Albania is, there are the only preconditions the Democratic Party has set as main opposition"./ibna