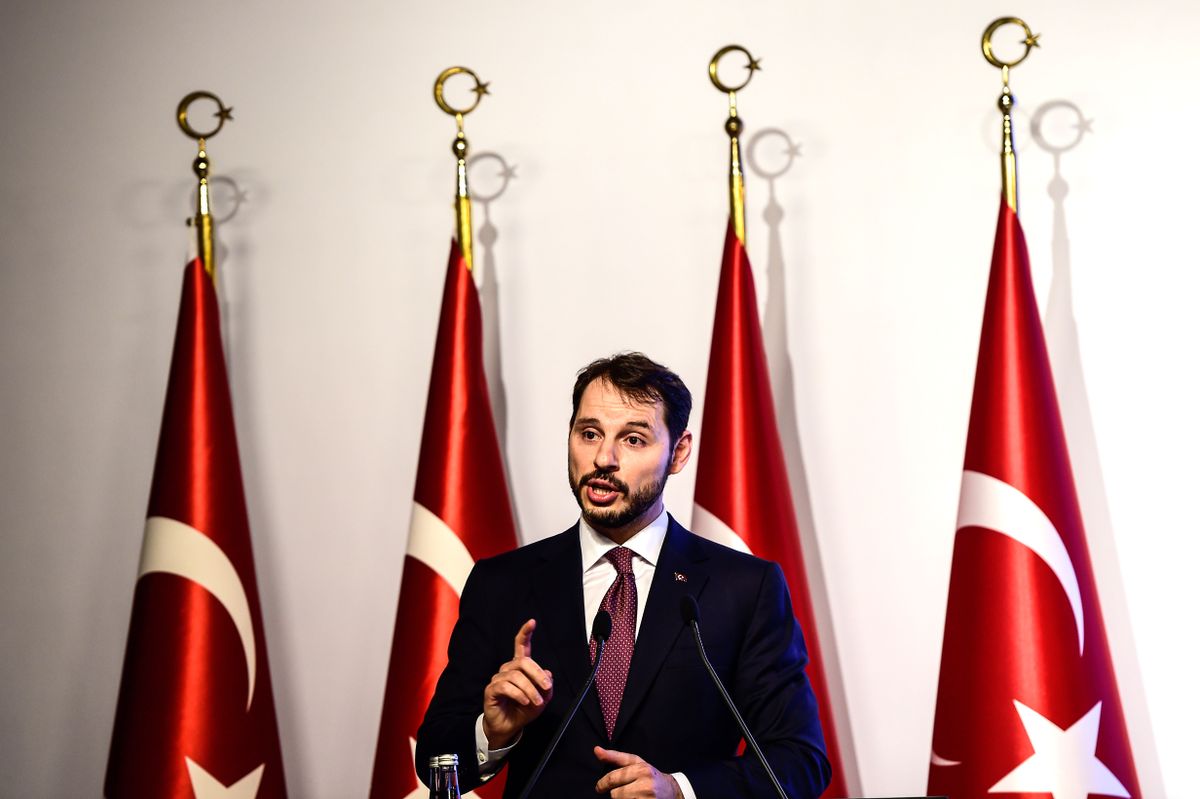 Turkey's Treasury and Finance Minister Berat Albayrak, who hosted a much-anticipated teleconference that attracted nearly 6,000 global investors on Thursday, clarified that although Turkey is undergoing the dip in the local currency (Turkish lira), the country is not in talks with the International Monetary Fund (IMF) and it is not planning to ask for the Fund's support.
"We are not in talks with the International Monetary Fund. We will continue to ensure funding from international markets", "we have focused on attracting direct investments".
Despite this recent economic turbulence that alarmed currency markets worldwide, Albayrak spoke of the government's plans to turn Turkey into an investment hub in the region.
"We are aware of recent fluctuations, challenges. We know our country's potential. We will emerge stronger with steps we will take", the minister told investors, adding that what's most important for the Turkish leadership right now is to reduce inflation.
"Monetary policy alone is not enough to fight inflation, we will back Central Bank with fiscal policies. We have no second thoughts on fiscal discipline, and the government will prioritize structural reforms (…) Capital controls have never been on our agenda and they will not be." Albayrak referred to the government's plan to ask ministries for expenditure cuts, while financial experts speak of a massive fiscal tightening.
Reiterating the position of the government to support the banking sector as much as possible, in any way if needed, the minister made clear that should a need arise they will not hesitate to do so.
As Anadolu reported "Albayrak also said the country will implement a 'very serious' public saving policy."… / IBNA