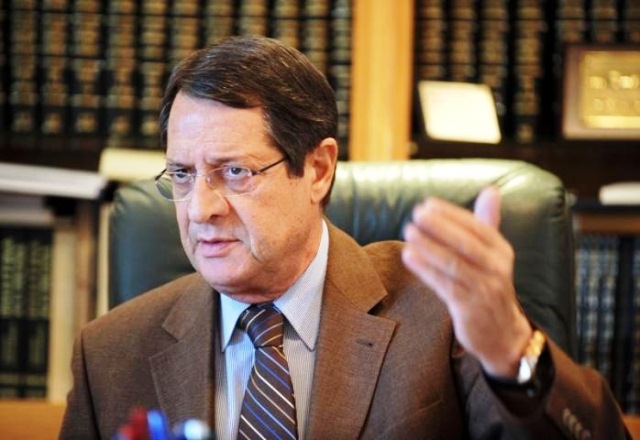 By Christos T. Panagopoulos
President of the Cypriot Republic, Nikos Anastassiades, described benefits from natural gas exploitation as "enormous, as long as the Cypriot problem will be resolved", giving an interview at Turkish daily newspaper "Milliyet".
Mr. Anastassiades, in his first interview to Turkish media after his recent election, stated that "if the conflict resolves, Cyprus will be transformed into a transit hub of the whole region to any possible direction".
He also juxtaposed the benefits that "market and economy can provide as better solutions" to the military power shown by all parts, which only exacerbates the conflict.
Answering to a question about the Annan Plan for Cyprus, President Anastassiades cleared that "it belongs to history, and nobody refers to it. Neither its restoration, nor a restart of talks from zero basis are possible". "It is time to emphasize on the solution's content rather than the name", he noted.
"Turkey's denial to accept the Cypriot Republic as equal member-state of the EU creates many problems in Turkey's accession negotiations and in EU's cooperation with the NATO", concluded Mr. Anastassiades.