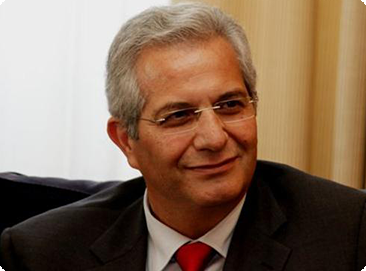 By Spiros Sideris – Athens
The economic situation and outlook in Cyprus and the Cyprus negotiations were the subjects of a thorough discussion on Tuesday night in the House of Commons, between the General Secretary of AKEL, Andros Kyprianou, and members of the British Labour Party.
The meeting that was organized by the well-known for his pro-Cypriot action MP Sir Alan Meale, was also attended by Shadow Minister of Europe for the Labour party, Gareth Thomas, and the MPs Andy Love, James Sheridan, Jim Hood and David Watts.
The British MPs expressed their interest in all matters relating to Cyprus asking from their interlocutor to find out details about the developments in the economy and in Cyprus, exchanging opinions and estimates. They went as far to express their intention to play a more active role in favor of Cyprus.
Specifically, the hosts of Mr Kyprianou asked to submit proposals for initiatives in favor of Cyprus as part of the Parliamentary Assembly of the Council of Europe, which is expected to happen soon from the Secretary General of AKEL through the party's annex in Britain.
"I must say that the meeting can be very beneficial if a regular contact with the British MPs continues", Andros Kyprianou told CNA after the conclusion of the meeting, which lasted for over two and a half hours.
The General Secretary of AKEL added that the next meeting has already been scheduled, in particular with Mr Sheridan and Hood, who will visit Cyprus on August 8 to attend the events for Famagusta.