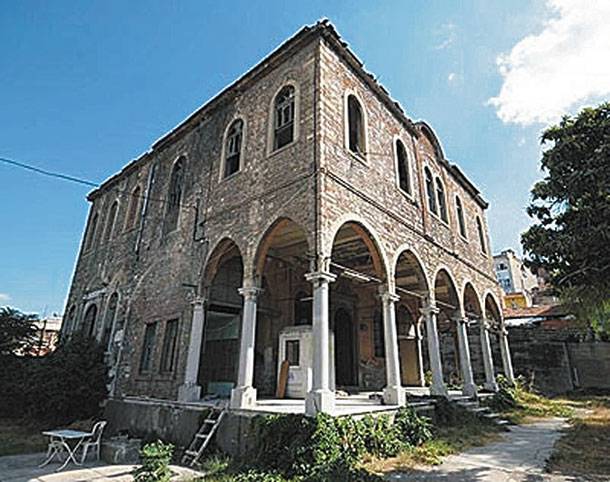 By Spiros Sideris – Athens
Historic moments lived on Sunday morning in Izmir those who attended the first since 1922, Holy Mass, held in the renovated church of St. Voucolos.
The temple, which is dedicated to the patron saint of Izmir, is the only Orthodox Christian church that was not burned in the disaster of 1922. It is located in the district of Basmane and was recently renovated by the Municipality of Izmir.
From 1922 until its restoration it has been used as a warehouse, then a classical music concert hall and opera, and later as a museum initially and later as a warehouse for the storage of archeological findings, until it was repaired.
The event was welcomed with holy joy and emotion by the Greek Orthodox Community of Izmir that hopes for the church to become a permanent Greek Orthodox church.
For years the Greek Orthodox community of Izmir has been housed in a Protestant church that was granted by the Dutch of Izmir.
The liturgy in the Church of St. Voucolos in Izmir was conducted by the Archimandrite of the Ecumenical Throne and permanent Clerical Supervisor of Izmir, Cyril Siki, who announced the arrival of the Ecumenical Patriarch at Izmir to conduct the liturgy at St. Vocolos' name day, on February 6, 2015. The same will happen on February 10, 2015, the day of the remembrance of St. Charalambos, when for the first time since 1922 will be operated, by the Ecumenical Patriarch no less, the Church of Saint Charalambos in Cecme.
The historic liturgy in St. Voucolos church attended the Mayors of Izmir, representatives of the Greek consulate in Izmir, representative of the local Catholic community and of course Greek Orthodox living in Izmir and other Orthodox nationals.