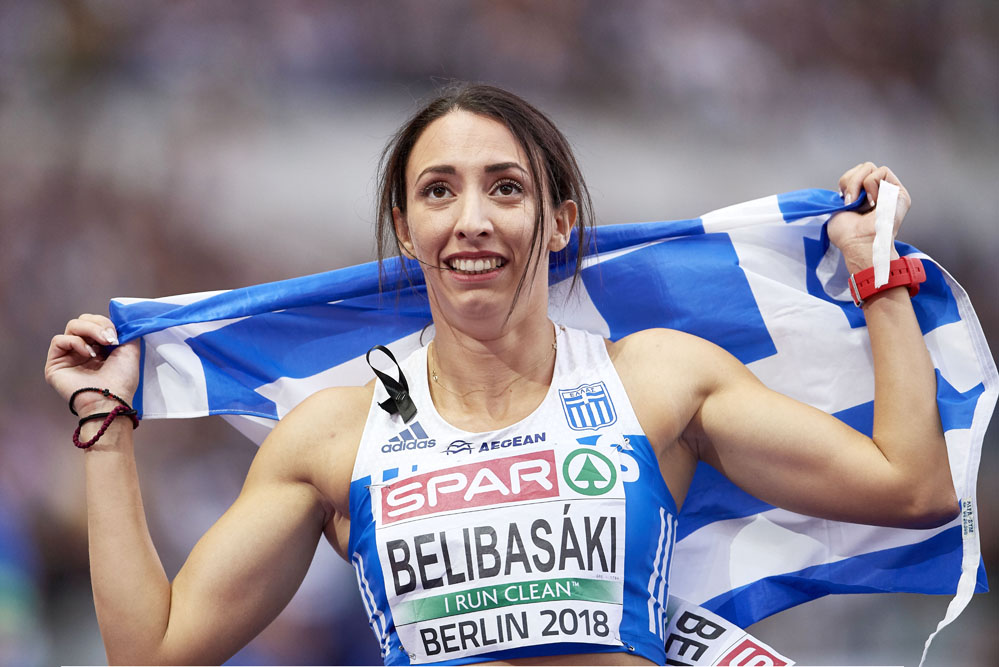 Two more medals won at the 2018 European Athletics Championships in Berlin by two Greek athletes, offered Greece another chance to smile.
Maria Belibasaki was second at women's 400 m, whereas Dimitrios Tsamis secured a bronze at men's triple jump.
Belibasaki came second with new Panhellenic record 
On Saturday, August 11, the 27-year-old Greek runner managed to break the Greek record at the final women's 400 m running a 50.45" race.
Although she seemed to have secured the gold, at the very last minute she fell exhausted before the finishing line, allowing Polish runner, Justyna Święty-Ersetic to get the gold with 50.41".
Triple jumper Dimitrios Tsamis "flies" high at 36
One of Greece's excellent triple jumpers and a very low profile athlete, Dimitrios Tsiamis won the bronze at men's triple jump final jumping at 16.78 m and offering Greece yet another medal.
The 36-year-old triple jumper managed to get one of the top three places for the first time in European championships.
Pole vaulter Filippidis ends 6th after superb effort
Konstadinos Filippidis, the pole vaulter from Greece did not manage to be among the medal-holders, however, his 6th position at the final of men's pole vault in Berlin, among huge names of the competition means a lot to him and to Greece as he broke this year's record.
His attempt at 5.75 m (the new 2018 record in Greece) was victorious but later did not make it at 5.80 and had to drop out, remaining at the 6th position of the overall listing…. / IBNA