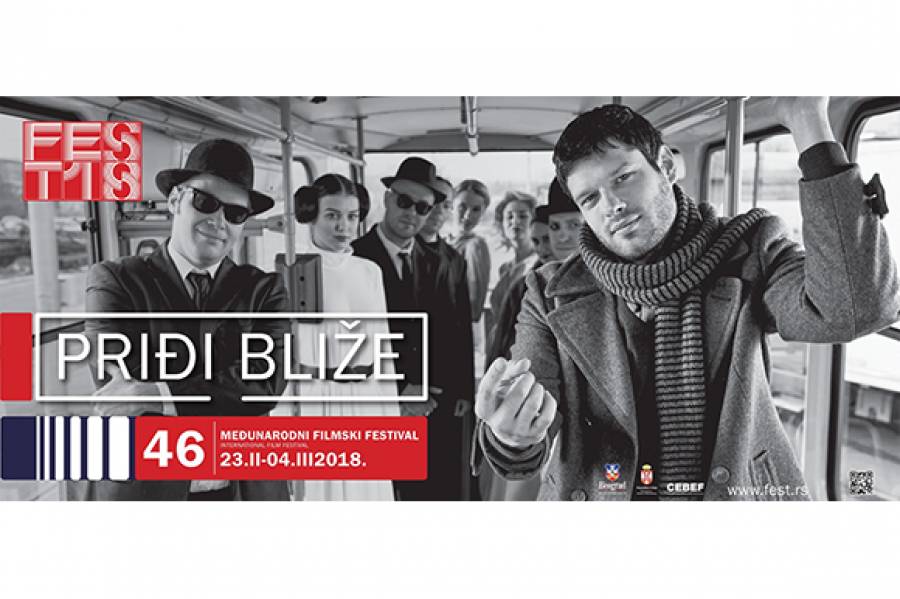 The Serbian capital will be filled with cinematic experiences as the 46th edition of the Belgrade's International Film Festival, FEST, opens its doors to the public on Friday, February 23 and until March 4.
Under this year's slogan Come Closer, cinema lovers as well as "newcomers" will have the opportunity to enjoy 116 premiers and ten classic films.
Apart from the known and FEST-favourite venue of Sava Centar,  as Balkan Insight calls it, other big screen creations will be shown at, Dom Omladine, the Belgrade Cultural Centre, Cinema Fontana, the Yugoslav Film Archive, the Yugoslav Film Archive Museum, the Vlada Divljan Cultural Centre and Cine Grand Rakovica.
FEST opens with a film "that is considered to be the strongest contender for this year's Academy Award for best film", Balkan Insight reads, the "Three Billboards Outside Ebbing, Missouri by Martin McDonagh. Another very talked-about film, Craig Gillespie's I, Tonya will close the Fest."
Among the movies to be screened are last year's, The Shape of Water, The Square, Phantom Thread, Ladybird, Call Me By Your Name, Red Sparrow and Battle of the Sexes, and freshly made films by well-known directors, namely Roman Polanski, Francois Ozon, Fatih Akin, Kaige Chen, Paul Schrader and others.
The film Mouse, which is set in Bosnia-Herzegovina is highly awaited…/IBNA