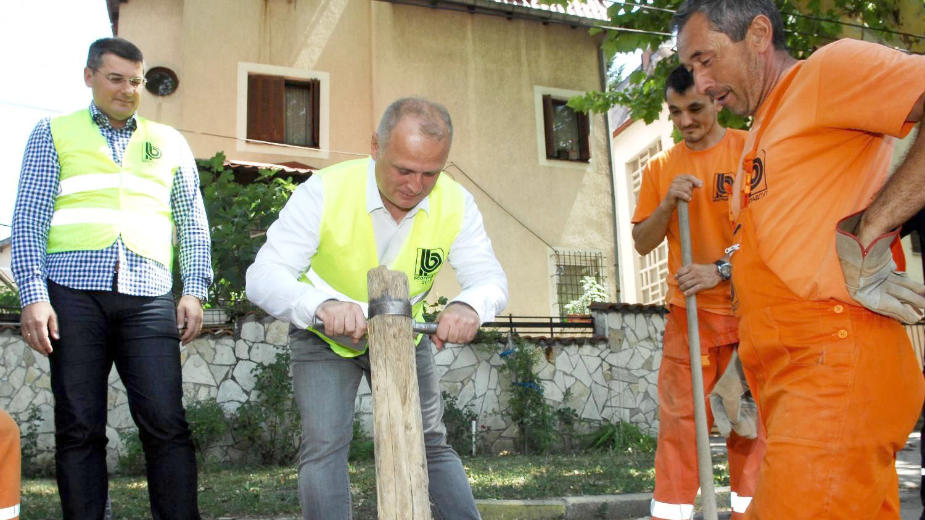 In the middle of summer Serbian capital is under reconstruction – there are dozens of construction sites through the city including main boulevards, bridges and important squares such as Slavija Square. This heavy works create nervousness and traffic collapses on daily basis and, above all, the most of the reconstructions will not be over until November and December.
Although Belgraders are aware that renewal of the city is needed, there is a general feeling that current massive endeavors are not the coincidence; namely, city elections should be called at the latest next spring. In the highly centralized Serbia that voting would put the whole country in "state of emergency".
As the elections are approaching, ruling Serbian Progressive Party (SNS) strives to strengthen its image, while it appears that opposition groups will fail to unite and, due to that failure, reduce their chances.
According to Balsa Bozovic from Democratic Party (DS), Belgrade's reconstruction gives a picture of "amateurism and corruption". "For four years there were no any works in Belgrade and now they (SNS) are trying to create illusion that they care for the citizens. The most massive job – reconstruction of Slavija Square they started ahead of the new school year. The workers that are engaged have been hired at their (SNS) fabricated public calls", Bozovic told Danas daily.
Miladin Miletic, a member of the civic initiative Don't Drown Belgrade shares Bozovic's opinion.
"That's typical 'painting' ahead of elections, rather than resolving the key problems in Belgrade", Miletic said. He singled out the example of Branko Bridge whose one side was closed since 2014, but the reconstruction started recently. "Instead of reconstructing it, the city has invested in musical fountain at the Slavija Square", Miletic told Danas.
The "circus" with the fountain that was closed shortly after opening was also ndicative for Zeljko Veselinovic, president of Sloga trade union. Veselinovic says that Belgrade is in unprecedented "big mess". "My impression is that they (SNS) are complete ignorants… It's simply incomprehensible that they have closed all main traffic veins ahead of new school year", Veselinovic underlined.
However, Milan Vujanic, professor of the Faculty for transport and traffic engineering, stresses that these reconstruction have been necessary. What lacks in reconstruction is a plan, Vujanic said.
The ongoing projects are financed with the EBRD loan with approximately 24 million euros. The notorious musical fountain in Slavija Square has costed 1.8 million euros./ΙΒΝΑ