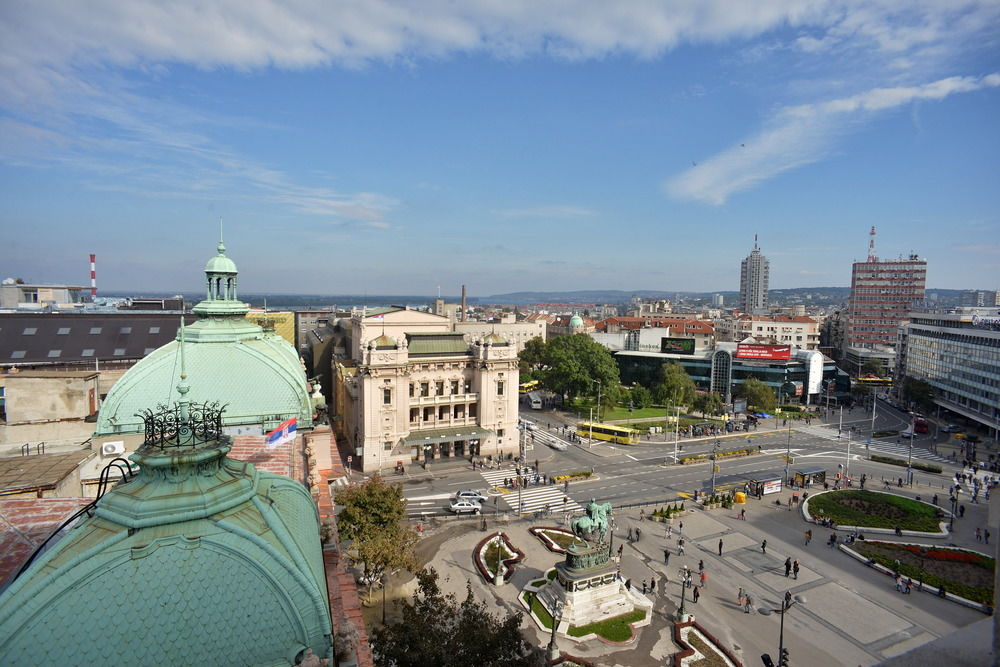 The reconstruction of Belgrade's Republic Square will "unbelievably take 420 days", said opposition city councilor Nikola Jovanovic (Alliance for Serbia) today. Recalling that New York's Empire State Building and Belgrade's Sava Center – constructed in 1970s for the purpose of establishing Conference on Security and Cooperation in Europe – also took 420 days to construct, Jovanovic asked deputy mayor Goran Vesic "how is that possible".
He called the square reconstruction project "makeup".
In the written statement, Jovanovic also asked Vesic whether the reconstruction represents "a revenge against the citizens of Belgrade and, if yes, for what".
"How is it possible that the makeup of the Republic Square will unbelievably take 420 days and that this central square in the city would be unapproachable for the citizens all this time? Constructing Empire State Building and Belgrade's Sava Center took 420 days", Jovanovic stressed, adding that the previous city government reconstructed the two central streets in Belgrade in less than 200 days.
Jovanovic quoted Vesic as saying, that the Republic Square reconstruction would be nothing but "removing gardeners, installing granite tiles and placing many greeneries and benches". Recalling that the reconstruction of the Slavija Square is still not over, "despite the fact that the ribbon was cut during the electoral campaign" earlier this year, Jovanovic said that the Republic Square renovation "is an even more drastic example of arrogance, irresponsibility and voraciousness of this city government".
The conservative opposition movement Dveri also asked Vesic why the reconstruction will take so long. Dveri also underlined that Goran Vesic "talks about important projects such as the reconstruction of Republic Square, while mayor Zoran Radojicic opens bird houses", asking "who is the real mayor of Belgrade".
The ruling Serbian Progressive Party (SNS) reacted on criticism by accusing opposition of hypocrisy and demagogy./IBNA