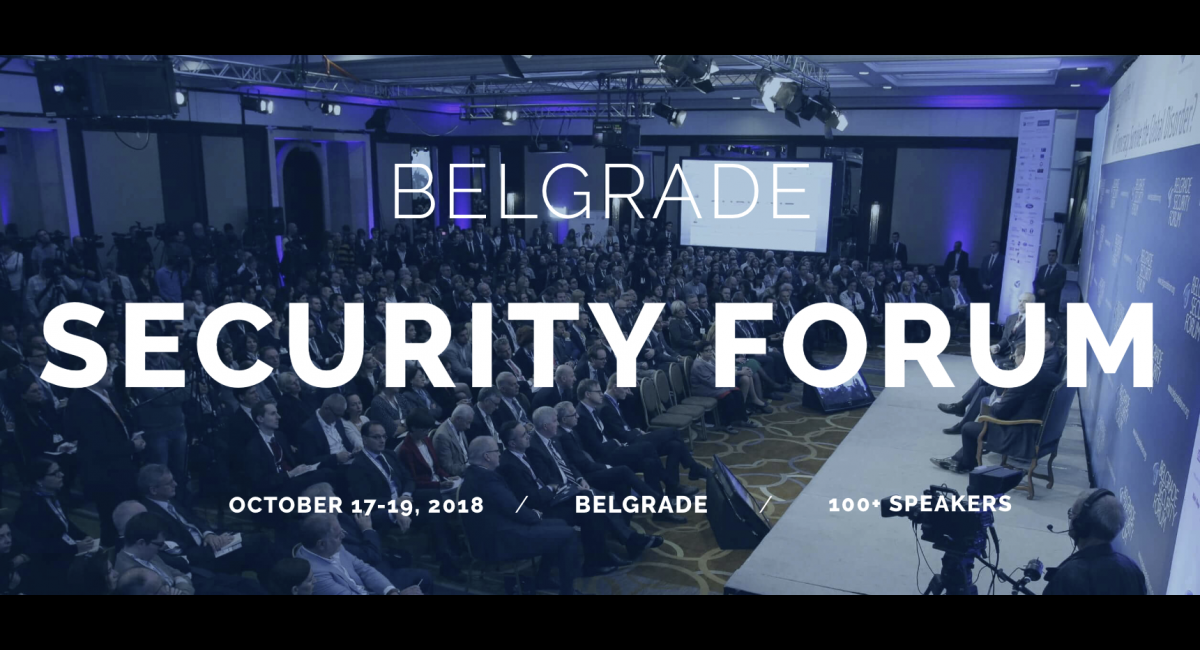 The two-day 8th edition of the Belgrade Security Forum is organised by the Belgrade Fund for Political Excellence, the Belgrade Centre for Security Policy and the European Movement International, kicked off today in Belgrade and will last util October 19.
The conference will cover areas like conceptual challenges to the Common European Asylum System posed by the current crisis, securitisation of immigration and the rise of right-wing populism and islamophobia in the European Union.
The first Plenary Panel under the title "Balkans 2025" will take place on Wednesday evening. It will be followed by two sessions, dealing with the future of Bosnia and the sources of regional instability.
The official opening will be on Thursday morning, with a speech delivered by Sonja Licht, President of the Belgrade Fund for Political Excellence. Immediately after this, there will be a discussion on relations between Western Balkans and European Union, with President of Austria Alexander van der Bellen (who is visiting Serbia) and President of Serbia Aleksandar Vučić.
On the last day of the Forum, the fYROMacedonian Prime minister Zoran Zaev and his Serbian counterpart Ana Brnabić will talk about "a better-connected region", European Western Balkans read.
Topics of interest will be many since there are various developments in the wider region as well as globally that could affect the Balkans. Issues between Belgrade and Pristina, German and U.S. activity in the region, prospects for justice and reconciliation in the Western Balkans, but also the situation in the Middle East, West-Russia relations, propaganda and disinformation and fourth industrial revolution, is mentioned in the site, which is a strategic media partner of this year's Belgrade Security Forum.
"Continuing uncertainty and unpredictability is no longer a form of crisis; unpredictability has become 'new normal' in international relations. Actors no longer feel committed to the rules ​​and institutions of the post-Cold War period. This new balance can be observed in the phenomena and effects of first artificial intelligences as well as acceleration and greater automation of labor and the global economy overall", reads the relevant announcement…. / IBNA