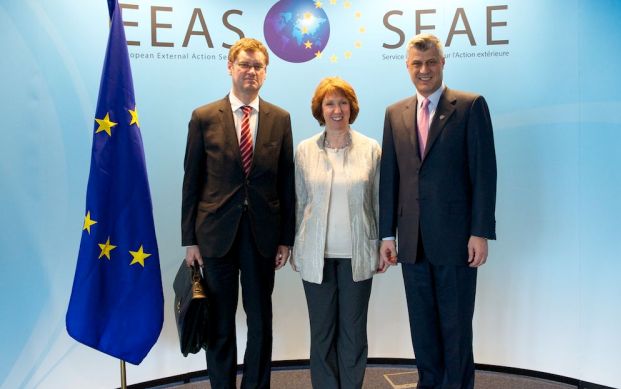 Belgrade, 9 April 2013
Serbian government has decided not to sign the agreement on the normalization of relations with Kosovo. The decision has been taken unanimously after a series of meetings held by the country's leaders.
"The government of Serbia will not agree to an accord that does not ensure human rights and freedoms and is not applicable on the ground, therefore it is not a long-term solution," Serbian Prime Minister Ivica Dacic said.
Another reason presented for refusing this agreement is related to the withdrawal of executive powers for communes of Serb majority. The Serbian party seeks the continuation of dialogue.
"We want to find a solution to the problem as soon as possible, as we do not have time for tactics. The date [for the start of negotiations] will be given to us in in June or September…we don't know when exactly but [what we know for sure is that] they will give us a date," media quote Alexandar Vucic, Deputy Prime Minister and Chair of Serbia's Progressive Party, as saying after the party's presidency meeting.
Vucic's party had recommended to the government that it refutes the proposed agreement.
Brussels officials have not yet made a statement on Serbia's refusal to sign the agreement. /ibna/