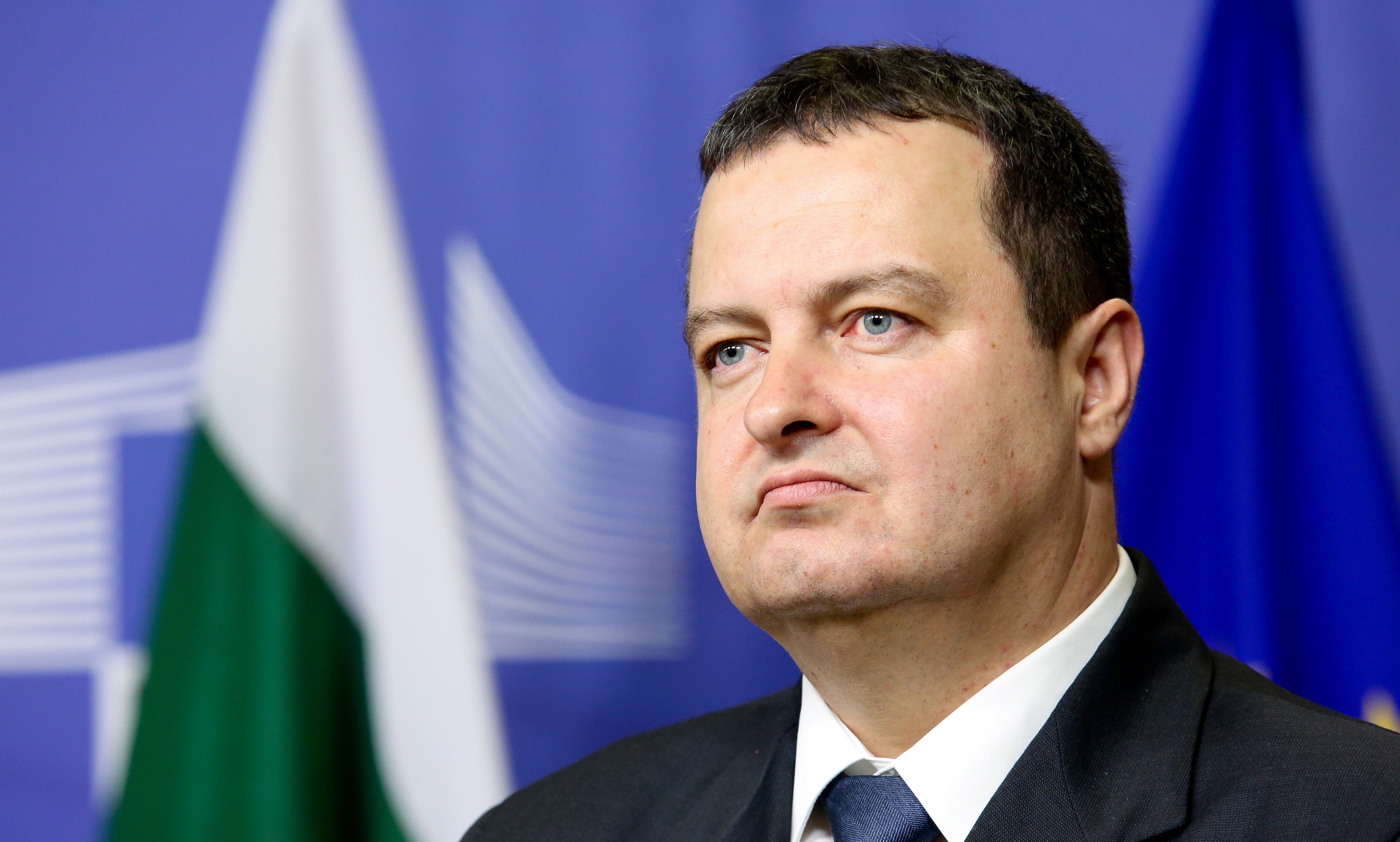 By Milos Mitrovic – Belgrade
The Serbian Government and the representatives of the Northern Kosovo Serbs should take up a common position regarding the Brussels agreement implementation plan that had been agreed by Belgrade and Pristina, Serbian Prime Minister Ivica Dacic said on Thursday. Otherwise, Serbs from the North of Kosovo would be lost, Dacic suggested at the press conference.
"It is very important to have a common position", Dacic commented the possibility that Serbs from the North boycott the local elections for the Association of Serbian municipalities that are to be held in October.
The elections are among the elements of the implementation plan that was agreed by Belgrade and Pristina on Wednesday. The Association of Serbian municipalities should be created with the assistance of the OSCE after the elections.
If the Northern Kosovo Serbs decide to boycott the elections, "the Association would be consisted of Taci`s Serbs", Dacic explained alluding to the political representatives of Kosovo Serbs which are participating in the Government of Kosovo`s Prime Minister Hashim Thaci.
"If this (boycott) is in interest of Serbian people, just go ahead", Dacic added. Serbian PM reiterated that the Brussels agreement about the normalization of the relations between Belgrade and Pristina that had been initialled on April 19th was the optimal solution for the Kosovo Serbs.
All the representatives of the Northern Kosovo Serbs had rejected the implementation plan, the head of Kosovska Mitrovica District Radenko Nedeljkovic said earlier. "We haven`t changed our position. The deal about the implementation of the Brussels agreement does not provide even some basic guarantees for the survival of the Serbs in Kosovo", Nedeljkovic said.
The Serbian PM stressed that the international community believed that the key to implementation plan was in Belgrade. The international community was sceptical about the claims that Belgrade couldn`t influence the Northern Kosovo Serbs to accept the implementation plan.
"When we said that we couldn`t influence them, they thought we were joking", Dacic said.
"Are we a credible country, or every local sheriff can create politics?", he rendered.
The Serbian Government is to decide about the implementation plan until Friday. The European Union High Representative Catherine Ashton, who had been mediating the negotiations between Belgrade and Pristina, will be informed about the decision until the end of the week.