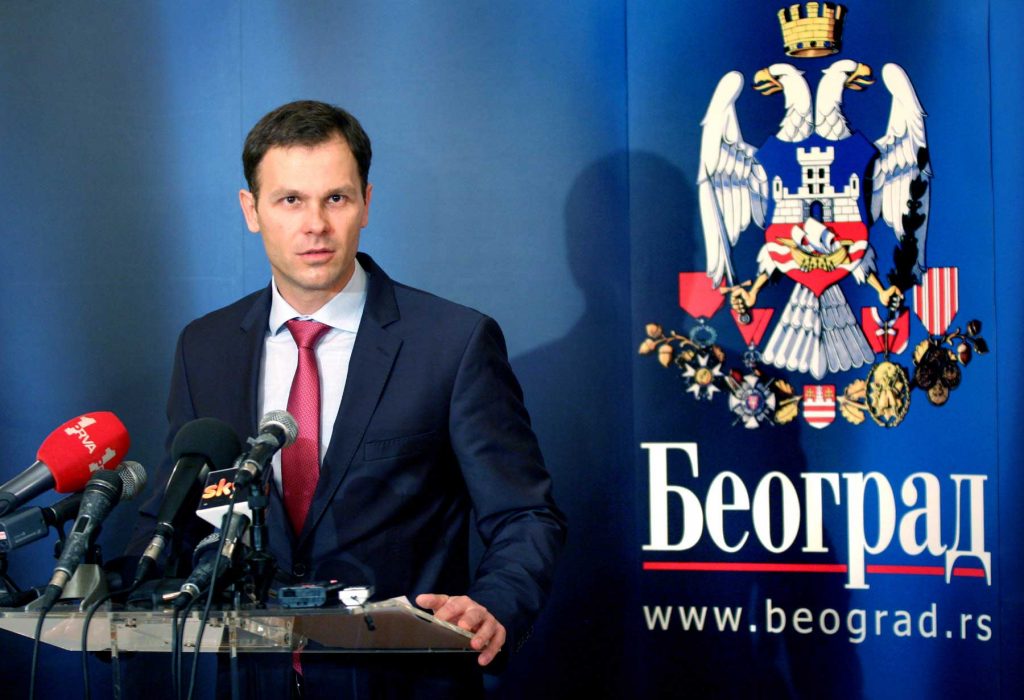 Sinisa Mali, Belgrade's mayor, was boasting about the demolitions in the center of Belgrade last year, his ex-wife Marija Mali said in an interview. One day after the overnight illegal demolition of the buildings on April 24, 2016 which provoked protests, Mali told his ex-wife that he had organized "demolitions of cottages", she told to KRIK website.
The illegal demolitions have been undertaken to create space for "Belgrade Waterfront" project – business-residential complex financed by an firm from United Arab Emirates. Mali told his ex wife, as she said, that he had to do it because of the project which, according to the plans, is going to be finished in decades to come.
The EU institutions have been criticizing Belgrade over the demolitions. However, Serbian judiciary did not indict anyone so far. Prime Minister Aleksandar Vucic said that action was taken by "complete idiots", but did not blame anybody. At the time, there were rumors that Mali would resign, but this did not materialize.
The demolitions took place simultaneously with general elections.
"At the time, I was in Montenegro on vacation, with my children. The elections were on April 24, and he came by plane the next day. He was talking about it like business as usual. 'I had a problem, some people did not want to move. I organized the clearing-off. The men came in the middle of the night, and broken something down there. I did not do anything bad'", Marija Mali quoted her ex-husband as saying.
"There were some cottages, he said", she went on. In her words, nobody expected that the case would "explode" in the media, Marija Mali concluded.
Most of the Serbian media do not report on Marija Mali's statement today. When asked for comment by N1 television, the office of Sinisa Mali stated that the mayor would not comment on the matter./IBNA