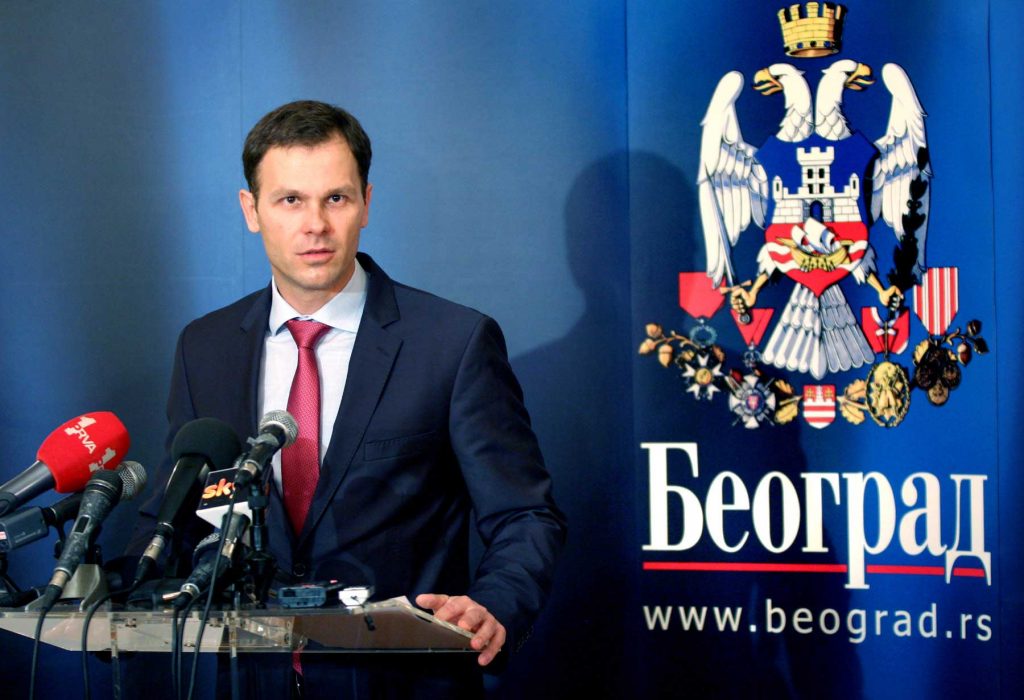 Belgrade, July 6, 2016/Independent Balkan News Agency
By Milos Mitrovic
Sinisa Mali, the mayor of Belgrade, "is ready to resign within days", Serbian media report.
The sources from the government say that, according to previous plans, Mali should resign after the new government is formed. However, as this process has been postponed, "it is expected that he will concede soon", government sources told 'Vecernjenovosti' daily. Allegedly, the new mayor would be Andreja Mladenovic, a conservative politician and current Mali's deputy.
The main reason for Mali's resignation is the demolishing which occurred in the center of Belgrade on April 24, general elections day. Masked persons have destroyed several buildings overnight using bulldozers and maltreating residents, at the place where 'Belgrade Waterfront', residential and business complex financed by United Arab Emirates is to be built in years to come.
Initially, prime minister Aleksandar Vucic and Mali claimed that they did not know who was behind the demolishing. However, after street protests and public pressure Vucic said that "top city authorities" were responsible. At the same time, Vucic defended Mali.
Premier suggested that mayor bears political responsibility for demolishing.
At the several protests, the citizens of Belgrade have demanded resignations of Mali, interior minister Nebojsa Stefanovic as well as other city and police officials.
The next protest is scheduled for July 13.