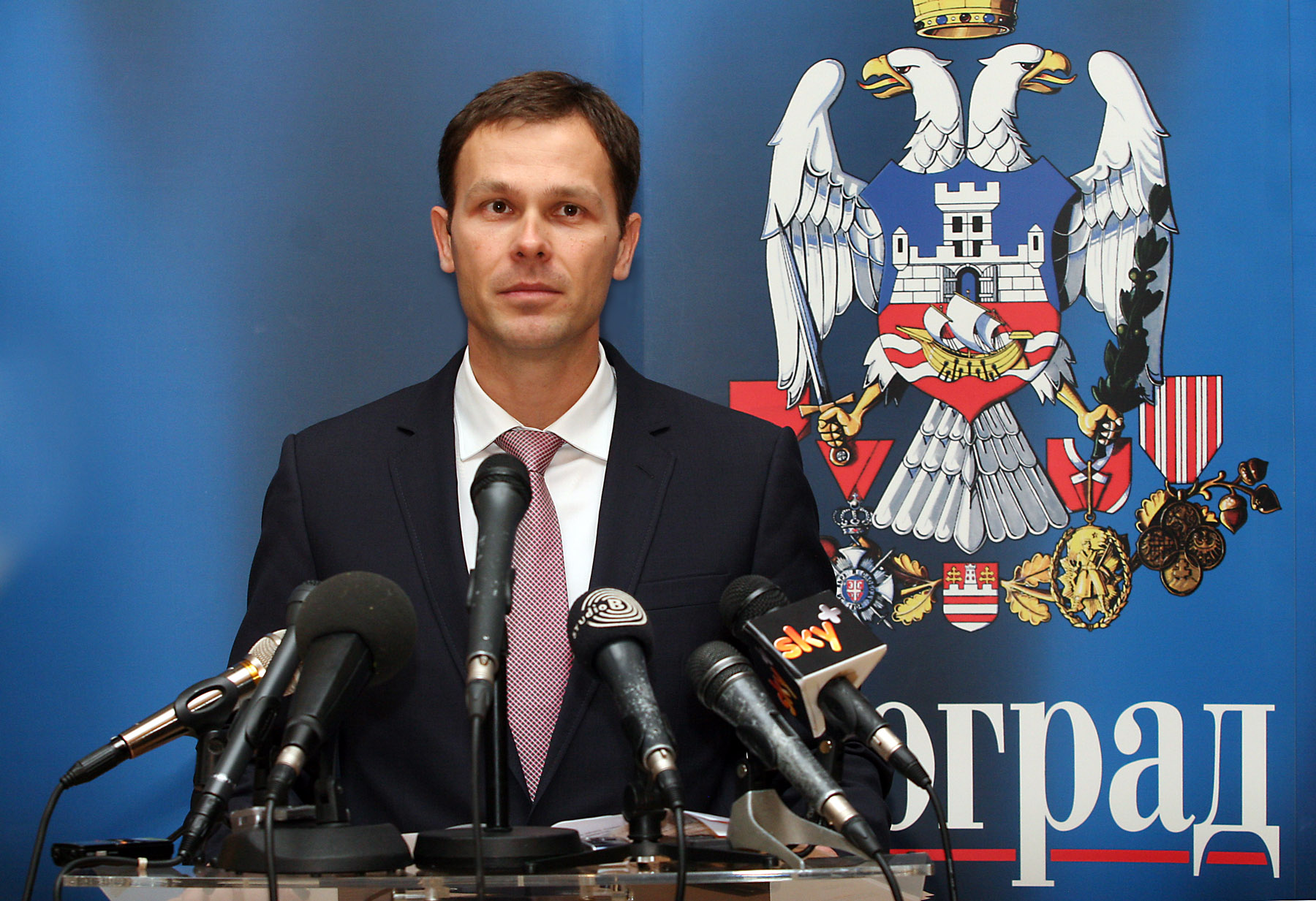 Sinisa Mali, the mayor of Belgrade, has announced that he would "most probably" resign before his term expires. Mali added that he would "most probably" not run in the upcoming city elections. At the same time, mayor told journalists today that he was "proud on everything that was done in the city in the last three years".
Mali has been under the pressure of the public after the illegal overnight demolishing of the buildings in the center of the city in April 2014. President Aleksandar Vucic, prime minister at the time, has claimed that Mali was responsible for the action; however, he took Mali under his protection. This has sparked protests earlier this year.
At the same time, the mayor was in the focus of the scandal with his allegedly plagiarized doctorate. The claimes on plagiarism first appeared in 2014.
Mali accused his predecessor Dragan Djilas for "leaving the city in debt" of 1.18 billion euros, or "630 euros per capita". "In the last three years we have succeed to reduce that debt for 455 million euros: now it's about 280 euros per capita. The budget deficit has been reduced from 20 percent to about six or seven percent", he said.
Mali complained that he was "the subject of the most dirty, the most odious campaign" alongside with his family. "Dragan Djilas and his tycoons" have invested money in campaign against him, Mali claimed.
Serbian media have recently speculated that Djilas would run for mayor in the upcoming elections. Allegedly, some opposition parties would support him. Vucic reacted by saying that Djilas would be "the nominee of tycoons"./IBNA