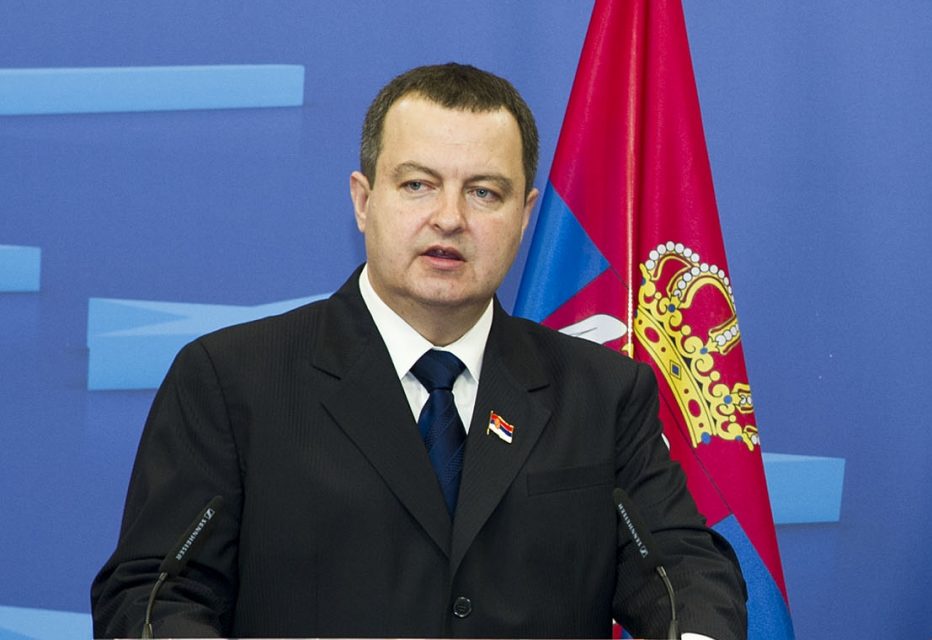 It has been known that the French President Emanuel Macron would cancel the Western Balkans summit in Paris if Pristina did not abolish the customs tax on products from Serbia and Bosnia and Herzegovina, said Foreign Minister Ivica Dacic. The expectations that the summit would take place were too high, he added.
At the press conference with his Norwegian counterpart Ine Eriksen Soreide, Dacic was asked whether the cancelation of the summit could be interpreted as defeat. He replied that "it seemed that Kosovo's President Hashim Thaci was the one who suffered the greatest defeat". Thaci has said that "Kosovo was defeated", Dacic claimed; in Dacic's words, Thaci said that Kosovo was marked as the "reason for the cancelation of the summit".
"This (summit) was an opportunity to continue the dialogue", Dacic said, adding that Serbia was not the obstacle.
"We are just asking measures which are obstacle for the dialogue… to be abolished before the continuation of the dialogue", he went on talking about the customs tax. The introduction of the customs tax was a political rather than an economic measure".
When asked to comment claims that "it can be heard from US officials that Albanians are hiding the crimes committed against Serbs", Dacic alleged that German officials have been saying the same. This however, is "history", Dacic said.
"What is of key importance for us is reaching a compromise solution that is not imposed", the minister concluded, reiterating that demanding from Belgrade to recognize Kosovo's independence is not a compromise.
"Against aggravating relations with Montenegro"
"Serbia is absolutely against aggravating the relations with Montenegro as well as aggravating links between Montenegrin and Serbian people", Dacic said. He stressed that Serbs who live in Montenegro have not been "imported". "They have been living in Montenegro for centuries and, according to the census, they comprise more than 30 percent of population. We expect that Montenegro takes into account both that fact and the rights of Serbian people who live there"./ibna