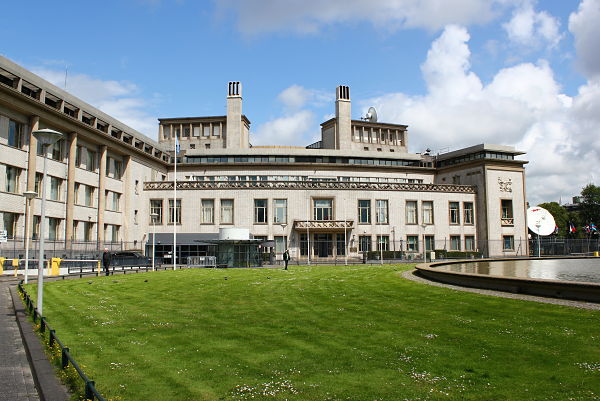 By Milos Mitrovic – Belgrade
The participants of the International Conference "Global Peace vs. Global Interventionism and Imperialism" held in Belgrade demanded the dissolution of the Hague Tribunal "as illegal"and "as a tool of NATO propaganda".The conference has been organized by Belgrade Forum for a World of Equals on the occasion of the 15th anniversary of NATO's armed aggression against Serbia and Montenegro (former Federal Republic of Yugoslavia).
The demands for the Hague Tribunal dissolution have been frequent in the recent years. Russian Federation requested its dissolution several times claiming that the court had fulfilled its function and that it had not been objective in the rulings.
"More than 500 scientists, experts and public persons from the areas of the international relations and security, from 50 countries of Europe and the world took part in the work of the Conference", Belgrade Forum for a World of Equals stated in the press release. "Participants of the Conference paid tribute to victims of the 78-day bombardment and laid wreaths on memorials. They honored all the victims of the illegal NATO aggression against Serbia and Montenegro and expressed their deep respect for former Yugoslav Popular Army, Federal Government, President Slobodan Milosevic and all heroic resistant fighters", organizers added.
They claimed that NATO Member States bear full legal responsibility for the "crime against peace and humanity and a gross violation of the basic provisions of the international law" while "Serbia has the right to initiate the proceedings before the competent international forums against NATO Alliance and all of its member states participating in the aggression".
During 1999 NATO aggression, Yugoslavia filed a complaint at the International Court of Justice (ICJ) against ten NATO member countries (Belgium, Germany, France, United Kingdom, Italy, Canada, the Netherlands, Portugal, Spain, and the United States) claiming that the military operation had violated 1948 Genocide Convention and that Yugoslavia had jurisdiction to sue.ICJ ruled that Yugoslavia had no such jurisdiction.