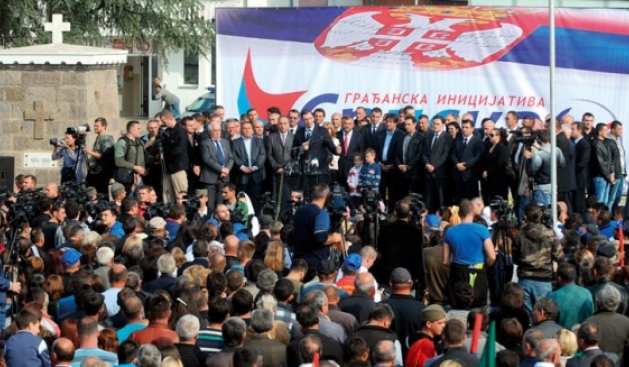 Pristina, December 4, 2013
Authorities in Belgrade expect the Association of Serb Communes in Kosovo to be formed until the end of the January the latest. The Serb president will try to push EU on this.
"At the end of January or start of February, we're expecting to see the constitution meeting of the Association of Communes, but there are obstacles from Pristina", said Aleksandar Vulin, minister for Kosovo in the Serb government.
Meanwhile, the president of Kosovo, Atifete Jahjaga says that the Union of Communes doesn't offer autonomy to Serbs. According to her, this will only regulate cooperation between communes.
But, the head of the Serb parliamentary committee on Kosovo, Milovan Drecun says that the union will be a political and legal subject with executive powers and that it will transfer powers to the communes.
"This is not an ordinary association of communes given that it will be self-funded and a part of the funds will come from Serbia. The Association of Communes will act within the legal system of Kosovo. It cannot be considered as a region given that it will be comprised of several communes in Kosovo, but it will use the experiences of the regions in the EU countries", said he. /ibna/