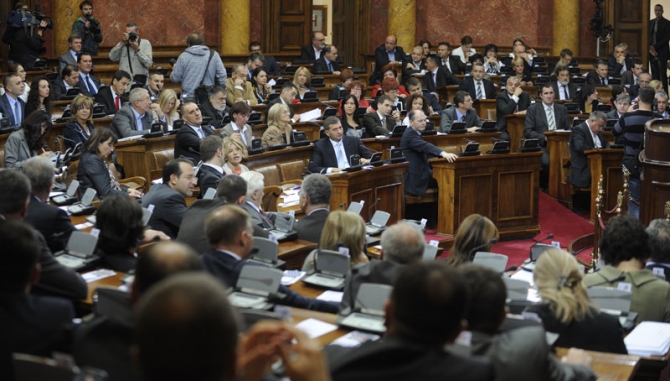 Pristina, May 22, 2014/Independent Balkan News Agency
By Elton Tota
During today's session of the parliament of Serbia, an appeal has been launched for all the Serbs of Kosovo, urging them to massively participate in the June 8 elections.
Political representatives of the Serbs of Kosovo in the parliament of Serbia have said that the joint participation of Serbs in the parliament of Kosovo guarantees a political force for this community.
Head of the parliamentary committee for Kosovo, Milovan Drecun, declared that it's unacceptable and unproductive for the Serbs of Kosovo to be marginalized and isolated from the political life.
"Serbs can have an impact in the quality of laws and those legal provisions which are in the best interest of the Serb people and to prevent the approval of decisions which go against their interests", said Drecun.
According to him, next elections will determine the impact of Serbs in the political life in Kosovo.
"Through these elections, Serbs will be able to determine their impact in the political developments in Kosovo, as this would contribute in further normalization of relations between Pristina and Belgrade and the functioning of the Association of Serb Communes in Kosovo. The List Serb is expected to hold a positive campaign, which will take away divisions and prepare the ground to enter parliament in Pristina", added he. /ibna/