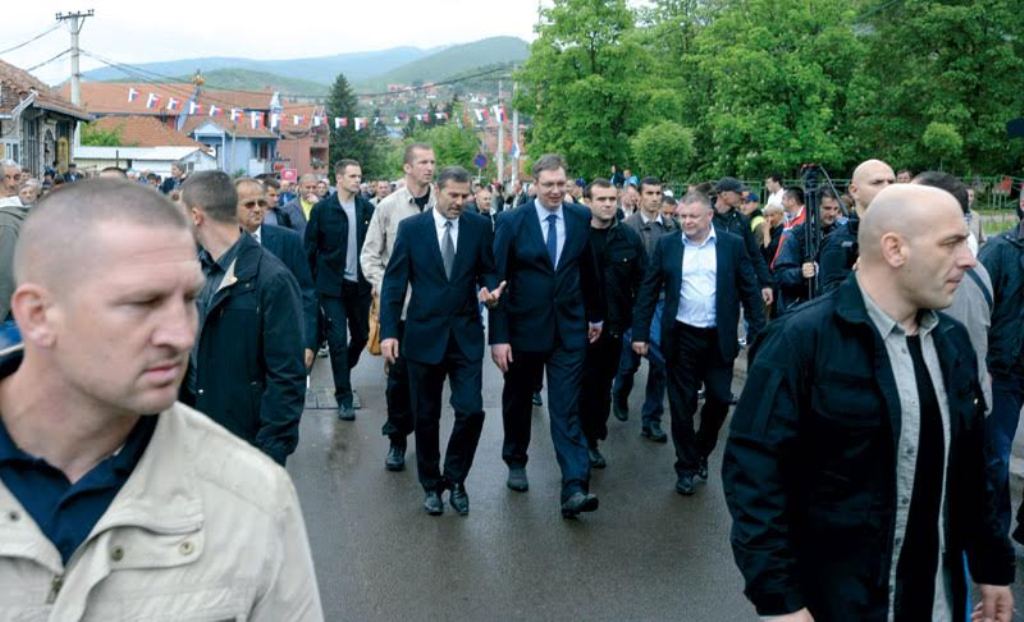 Serbia continues to interfere in Kosovo's internal affairs. Although the two countries have been engaged in dialogue with the aim of normalizing the relations since 2011, Belgrade is using its influence on Serb parties to implement its agenda in Kosovo.
Outgoing Prime Minister and President elect of Serbia, Aleksandar Vucic called on Serbs of Kosovo to only vote for the Serb List.
He even stressed that "Albanians and elements from the international community are buying Serbs in order to control four out of ten Serb MPs in order to vote in favor of the Kosovo army".
Nenad Rashic, head of the Progressive Democratic Party, a Serb party in Kosovo, says that Belgrade's current behavior toward political parties and the Serb community in Kosovo is a form of pressure.
"With this behavior, Belgrade will have an influence on the Serb structures of Kosovo and on Serbs themselves", Rashic says.
Aleksandar Jablanovic, former founder of the Serb List and current leader of the Party of Serbs in Kosovo, says that Belgrade is making a mistake with its policy of supporting the Serb List.
"I can easily say that the Serbs of Kosovo are receiving the worst threats since 1999, when they started to be involved in politics. Unfortunately, these threats are coming from the institutions of our country, Serbia, which are still functional in Kosovo. And I don't understand what is the reason behind this, besides intimidating us, with the claim that a group of Serbs will vote in favor of the Kosovo Army", Jablanovic says.
Serb political representatives are racing for the 10 guaranteed seats in the 120 seat Parliament of Kosovo.
Analysts say that in the new session, there will also be Serbs in opposition, if Belgrade doesn't heed the other Serbs too. /balkaneu.com/