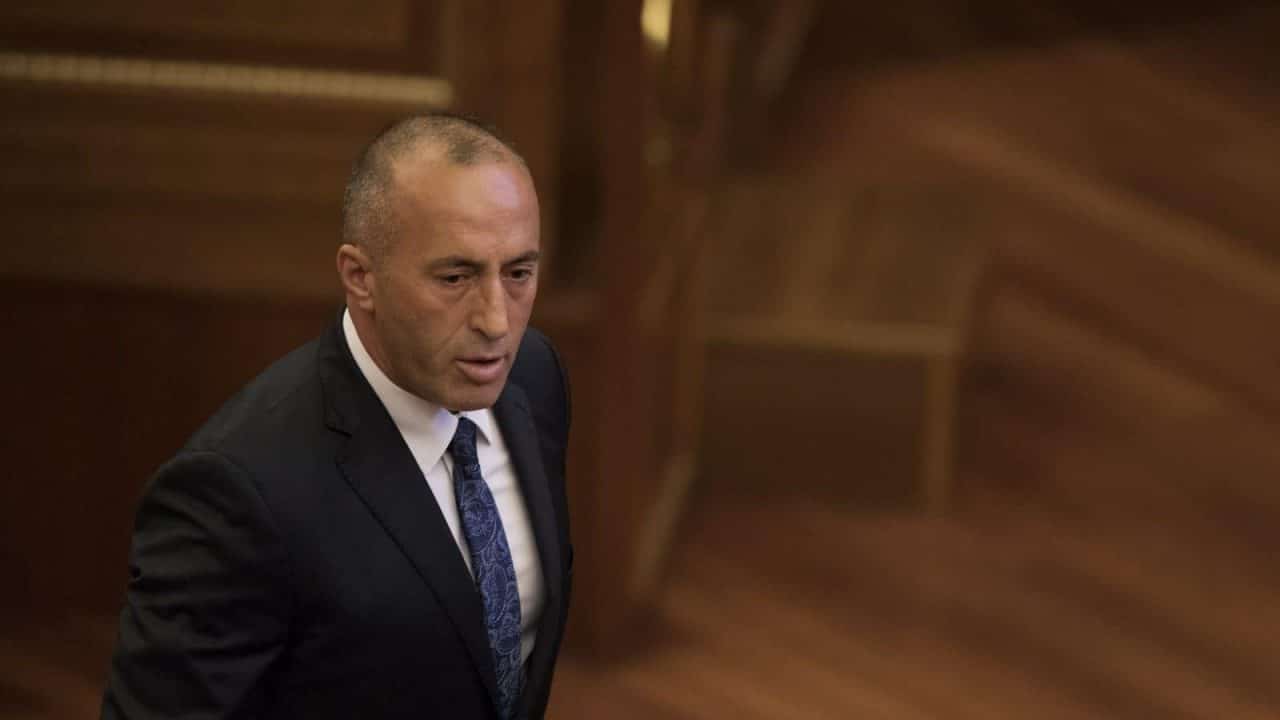 It is not clear yet what former prime minister of Kosovo Ramus Haradinaj is being charged with; however, the confidentiality date in his case which is under investigation is encouraging, taking into account omissions in that regard during the processes in the former International Criminal Tribunal for the former Yugoslavia (ICTY), according to Marko Milosavljevic, representative of the regional network Youth Initiative for Human Rights (YIHR). Milosavljevic recalled that lack of evidence and disputable witnesses' protection were a "big problem" during the processes with reference to Haradinaj, organized by ICTY.
Earlier this month, Haradinaj resigned after being invited for questioning by a Hague-based Specialist Chambers and Specialist Prosecutor's Office investigating crimes against ethnic Serbs during and after the 1998-99 war. After being summoned, Haradinaj has returned to Kosovo.
Talking to daily Danas, Milosavljevic said that, in his view, Serbian officials' reactions on Haradinaj's resignation and summoning were "necrophilia because they basically celebrate Haradinaj's departure to The Hague, giving detailed descriptions of civilians' murders and praising, at the same time, convicted war criminals such as Vladimir Lazarevic, Nebojsa Pavkovic and Dragoljub Ojdanic".
He underlined that Serbia has not regulated a civilian war victims' status. The regulations could provide compensations for victims from Kosovo. "In this bizarre way, Serbian officials also celebrate the crimes of the Kosovo Liberation Army (KLA)" failing to collect the victims' names. Milosavljevic suggested that Serbian officials misuse killed or missed persons of Serb ethnicity to achieve political gains.
Haradinaj is "pretty self-confident", said Boris Varga, politologist and journalist. "Following controversies in first two processes – killings and intimidating witnesses and release over lack of evidences – a third process, if it happens at all, would not be problem for Haradinaj", Varga told Danas.
"Furthermore, charges for war crimes brought to Haradinaj only serve to bring him political benefits; after each trial he returned in Kosovo as hero. The fact is that in Kosovo KLA warriors are considered to be heroes and part of society resists to any kind of trials against them".
At the same time, Varga suggested that Serbian president Aleksandar Vucic and the ruling party "try to create conspiracy theories from everything" and "bring everything to the edge of conflict", while opposition Alliance for Serbia (SZS) has "maybe even a bit more tough positions" when it comes to issues such as Kosovo, regional relations and foreign policy. And these positions, with which SZS strives to present itself as political alternative in Serbia, cannot be accepted by the West./ibna