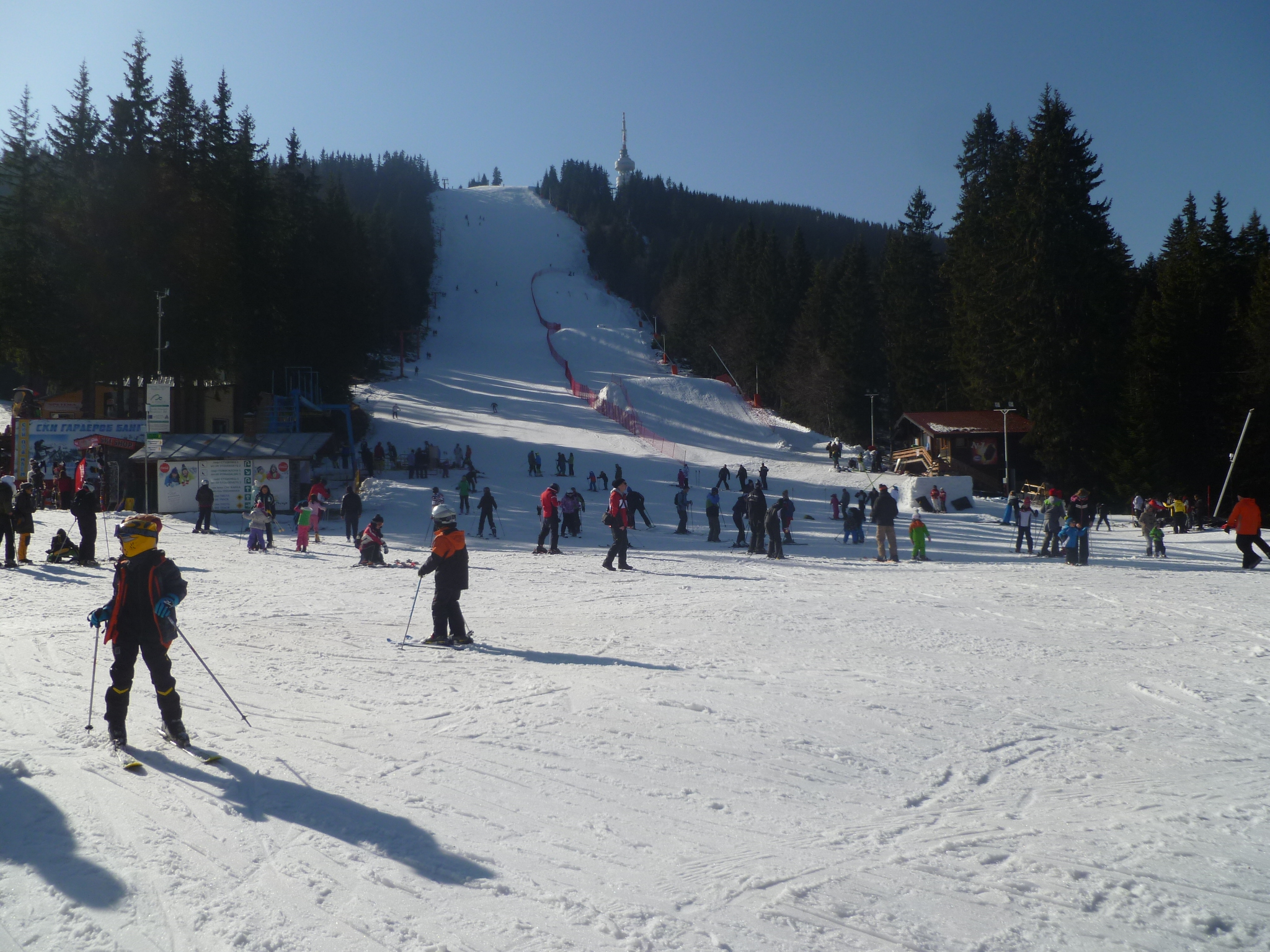 By Clive Leviev – Sawyer of The Sofia Globe
After many snowless weeks, Bulgaria's major ski resorts welcomed the snowfall that reached the country this past weekend – but even during the days of artificial powder, have been seeing positive trends in tourist numbers so far this winter season.
Bansko reported an increase in tourist numbers with the advent of the snow. For the resort, another stimulus has been the start of the children's winter holidays in Turkey which have meant a notable increase in the number of Turkish tourists.
Bansko ski resort chief Ivan Obreikov told local media that the snowfall meant that new ski tracks could be opened. Previously, there had been problems in providing artificial snow because temperatures were too high for snow-making machines to operate.
Just a week before temperatures plummeted to bring snow to Bulgaria, parts of the country had seen temperature records set that represented daytime highs, in some cases, not seen for several decades.
At the Vitosha mountain ski area, above Bulgaria's capital city Sofia, there was about 25cm of snow by January 26 and Vitosha Ski company executive director Kostadin Kostadinov described conditions as "perfect".
Pamporovo, in the Rhodopes, had between January 1 and 26 already seen an increase of 30 per cent year-on-year in the number of skiers using the slopes.
In spite of the earlier lack of snow, 90 per cent of the slopes and facilities had been working, according to Pamporovo resort head of marketing Tanya Markova.
Bulgarians made up the largest group of visitors to Pamporovo, but there also significant numbers of Turkish tourists, Serbians, Macedonians, Russians, Romanians and British people. Markova said that the highest increase in visitors among the groups was Turks, up 30 per cent year-on-year. Similarly, the number of Greek visitors was up by 30 per cent, with the opening of the Makaza pass border checkpoint seen as a contributory factor.
Snow cover in Pamporovo was reported to have reached 20cm by January 26.
Meanwhile, the Mountain Rescue Service said that it had adequate numbers of rescue staff on duty at all major ski destinations – Bansko, Borovets, Pamporovo and Vitosha.
At the major resorts, there were full-time professional rescue staff, and at weekends, volunteers assisted.
Mountain Rescue Service director Kiril Roussev said that insurance of tourists was included in the purchase price of their ski passes.