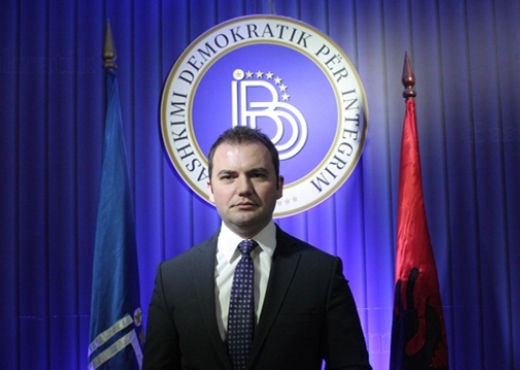 Skopje, May 26, 2014/Independent Balkan News Agency
By Naser Pajaziti
Albanian party BDI (Democratic Union for Integration) which will form a government along with VMRO-DPMNE of Nikola Gruevski warned that next month, it will announce the names of the candidate ministers of this party and other state officials.
Spokesman of this party, Bujar Osmani declared for IBNA that the name of the ministers will come out of the party congress, which will be held on June 5 and which is also expected to elect the new party's leadership.
"The current steering committee has decided for the ministers to be proposed after the party's congress, which will elect the new leadership of the party. So far, in the talks with VMRO-DPMNE for the creation of the government, we have been focused on harmonizing platforms and programs that were promised during the electoral campaign", said Bujar Osmani.
According to him, BDI's projects are development, economic projects for the growth of employment, while the platform for ethnic issues will be discussed in six months, following the decision of the next NATO Summit, which is expected to decide whether to launch positive signals for Skopje. "NATO accession is also our focus. We are waiting on the decision of the next summit and in case there's no positive developments, then our government will review its positioning in the government", declared Osmani.
At the start of last week, the leader of VMRO-DPMNE was authorized to form the new government, which according to constitutional deadlines, must be voted no later than June 16. The governing coalition is expected to be comprised of VMRO-DPMNE and BDO. /ibna/