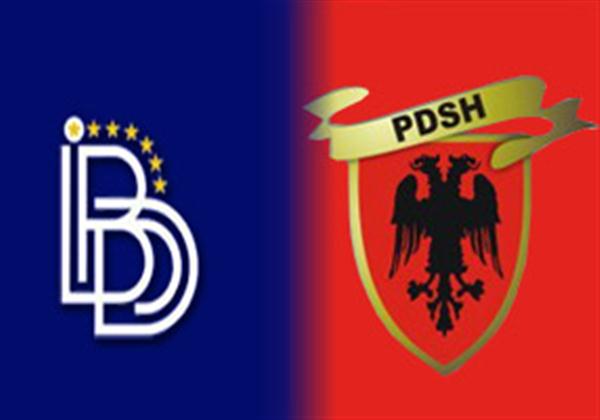 Skopje, March 19, 2014/Independent Balkan News Agency
By Naser Pajaziti
The two biggest Albanian parties, BDI (Democratic Union for Integration) and BDI (Albanian Democratic Party) have exchanged accusations today on issues of corruption and failure in the economic aspect.
Member of the steering committee of PDSH, Orhan Ibrahimi declared during a news conference that during the 10 years that BDI  has led the Ministry of Economy, no investments have been made in Albanian inhabited areas and no new jobs have opened, but according to him, the main priority of this party is corruption.
"Albanian business was seriously damaged by the theft carried out by BDI's people and as if this was not enough, the pressure exerted by the government through inspections and penalties has completely isolated Albanians' possibility to survive. In my hand I have a document that shows the high level of corruption at the ministry of Economy which is led by the BDI minister, Valon Saraniqi. This files shows how an entrepreneur is asked large amounts of money if he wants his company to benefit one of the numerous concessions distributed by the Ministry of Economy", said Ibrahimi.
But, spokesman of BDI, Bujar Osmani has reacted over these accusations.
"This party which has totally veered from national causes and which has no contribution whatsoever in the improvement of the life of Albanians, has chosen insults and offenses as the only means to political. The language of hatred that is used by this party serves to the division of Albanians and it's only aim is to cover its lack of scruples. BDI is now determined to ignore every groundless claim made by PDSH, for as long as it doesn't explain its involvement in the presidential elections, which is an imposed mission", said Osmani, adding that from 2006 until 2008, during the time that it was in power, PDSH was involved in organized crime and corruptive affairs.
In the recent days, these two parties have intensified accusations for corruption and abuses. /ibna/