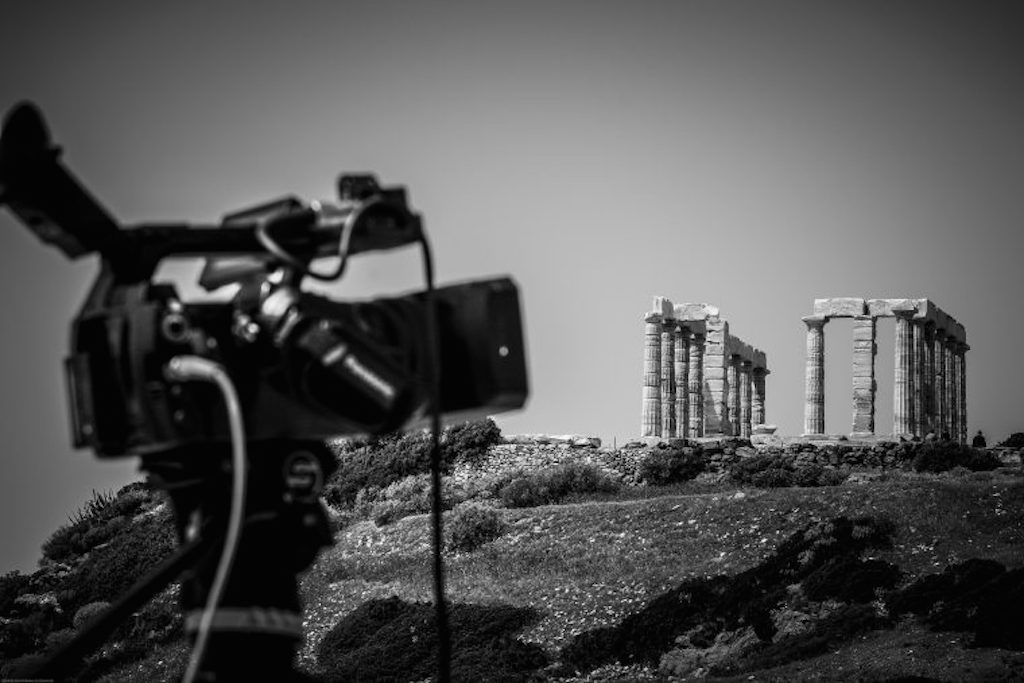 The road to Sounio and the magnificent Temple of Poseidon was bumpy for the BBC production and shooting of "The Little Drummer Girl" but they finally made it there.
In early April and after the Greek government's intervention, the Central Archaeological Council (CAS) approved the filming of the BBC mini series at the Temple of Poseidon at Cape Sounion.
On Thursday, April 12, according to the state news agency of Greece, ANA-MPA, "crews filming a part of the BBC's production "The Little Drummer Girl" at the ancient site (…) wrapped up their work."
The controversy over the filming
Despite Greece's recent launch of a campaign destined "to attract film productions to the country with a series of incentives" the CAS had opposed the BBC shooting at Cape Sounio.
Thus, "The filming became the focus of a controversy when the Central Archaeological Council – which advises the government on preservation and proper use of sites and monuments – rejected an initial licence application, appearing to thwart efforts by the Greek government to attract investments by international film companies in Greece."
After the latest split between the governmental position and CAS's reply to the BBC, the Secretary General for Information and Communication, Lefteris Kretsos spoke to Praktorio 104.9FM, the radio station of Athens-Macedonian News Agency (ANA – MPA), and explained that "there is investment interest by creators and large (film) studios in Greece," and cited "a very large Chinese television organisation" also interested in filming at Sounion." Moreover, he stated that "the Ministry of Culture is working on simplifying the licence-granting process by the archaeological council and the government on tax incentives so as to make the country 'film friendly'."
BBC's mini series
The BBC filming on Greek ground, at Sounio, is a piece of a six-part mini-series adaptation based on John Le Carre's "best-selling espionage masterpiece", "The Little Drummer Girl". The book is a spy novel which was published in 1983.
It will be directed by one of South Korea's most acclaimed and popular filmmakers, Park Chan-wook and financed and produced by The Ink Factory in partnership with 127 Wall and co-producers the BBC and AMC.
During the filming in Sounio and the ancient Temple of Poseidon, "the site remained open to tourists throughout the day (it stays open until sundown)" as only a section of it was used by the crew for the shooting…. / IBNA