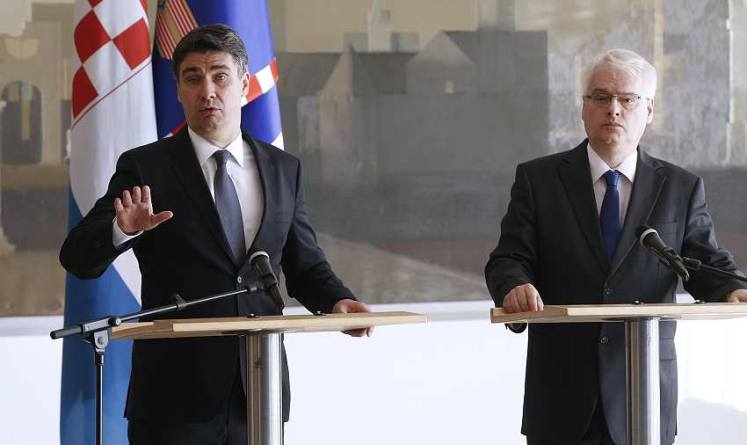 By Natasa Radic – Zagreb
As the EU entry date is approaching, world media are reporting more about the newest, 28th EU member – Croatia. In the past week prime minister Zoran Milanovic was interviewed for a BBC talk show HardTalk while Croatian President, Ivo Josipovic, who was in a official visit in London, talked with famous CNN business reporter, Richard Quest for Quest means Business show.
On both occasions, President and Prime Minister were asked about the expectations in Zagreb when EU concerned. They both explained that they do not think the 28th member will become any sort of the burden for the Union and that they hope to use and benefit from the EU funds that can be used after July 1st. They both clearly stated that the entire region of SouthEast Europe has a clear EU perspective and that Croatia will be helping its neighbors to reach the EU entry, too. President Ivo Josipovic added that he also thinks Turkey should be allowed to become the member state once all the criteria are met. In the CNN interview he also said that he is convinced EU has a future and that the existing problems, caused by the eurozone crisis will eventually be overcome.
Prime Minister Zoran Milanovic had to answer on more difficult questions. He was talking about the bilateral relations between Zagreb and Belgrade, saying that he took the first step to warm things up when he decided to go to Belgrade and meet the Serbian Prime Minister. He also said that the extreme nationalism in Croatia does not exist and that there are some right wings groups that are marginal and over exaggerated in the media. He said that he is ashamed of all of those of his compatriots who use the hate speech – usually on football games but that he is ultimately convinced that the region needs to cooperate in order to achieve progress. Milanovic concluded that the EU entry should be seen as the final stage of the great transformation the country underwent, becoming a stable democracy in less than two decades after the Homeland war ended.