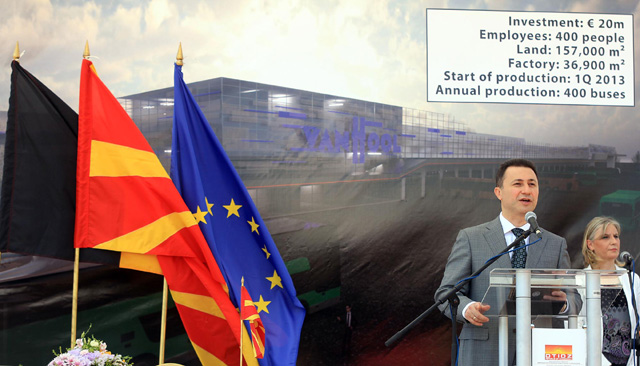 Skopje, October 7, 2013
German companies from the Land of Bavaria are interested to invest in FYROM in the domain of renewable energy and automobile industry.
This was declared by Ulrike Wolf, senior official at the Bavarian Ministry for Economy during her stay in Skopje with a group of German businesses from this Land. Around 16 companies from Bavaria are taking place in this visit.
"We astonished by FYROM. We have seen the developed commercial areas and we were briefed about the policies which stimulate direct foreign investments. The government of this country is trying to offer a friendly business climate", said Ulrike Wolf.
According to her, modernization of hospitals has a lot of potential for collaboration.
"The first step doesn't consist on the realization of investment, but on the creation of ties between companies. We have already done this", said Wolf.
Minister for Investments, Bill Pavlevski said that German companies are interested to receive details about investments in the country. /ibna/