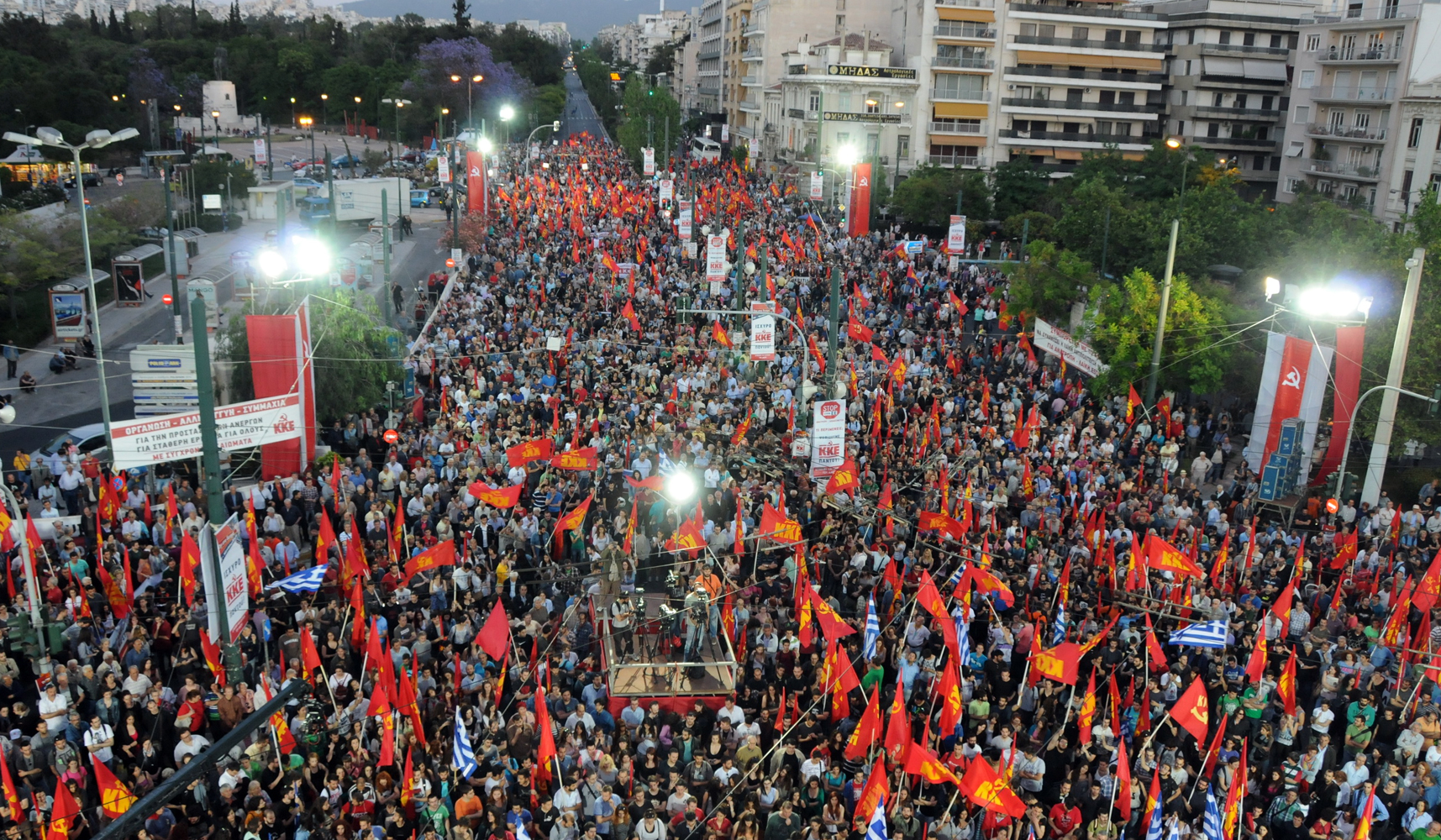 Athens, September 17, 2015/ Independent Balkan News Agency
By Spiros Sideris
The current election period may be recorded as the most sluggish in decades. If one doesn't know that on Sunday there are elections it will be difficult to realize it in the atmosphere. (especially if one does not watch television).
The main opponents – Tsipras and Meimarakis – and all other parties struggling for a place in the sun, are trying to move up a gear and mainly reach out to the undecided, while a the same time seek to rally their voters around them.
Coming towards the end of the road, the partisan staffs are turning to the more "traditional tool" one sees at election periods, which is none other than the so-called "battle of the Square" in the capital, where people gathered is undoubtedly more and – with the proper direction – a positive atmosphere is created.
The battle of Athens indeed has already started, with the rally of LAE, Zoe Konstantopoulou as the keynote speaker (in Omonia Square) and PASOK with Fofi Genimmata (Kotzia Square).
On Wednesday, at 20:00, there is a rally of the Communist Party at Syntagma Square, with Dimitris Koutsoubas as the speaker.
On the same day and time, the Nikos Michaloliakos will addressed the voters of Golden Dawn, outside "Larissa" station.
The president of the Union of Centrists Vasilis Leventis will hold his central election speech Thursday at 20:00 – in Peroke, at Karaiskakis Square.
The head of The River, Stavros Theodorakis, will deliver – on Friday at 21:00 – his central speech at the premises of the National Gymnasium Fokianos, opposite Panathinaiko Stadium.
The two major parties have decided to swap the Squares where they have been making their rallies in recent years.
Vassilis Meimarakis, although ND usually chooses either Syntagma Square or Zappeion, has decided to speak to Omonia Square (Thursday 19:30) to send – according to circles within ND – a message of unity.
For his part, the president of SYRIZA Alexis Tsipras leaves Omonia and selects Syntagma Square, where he will speak on Friday night.