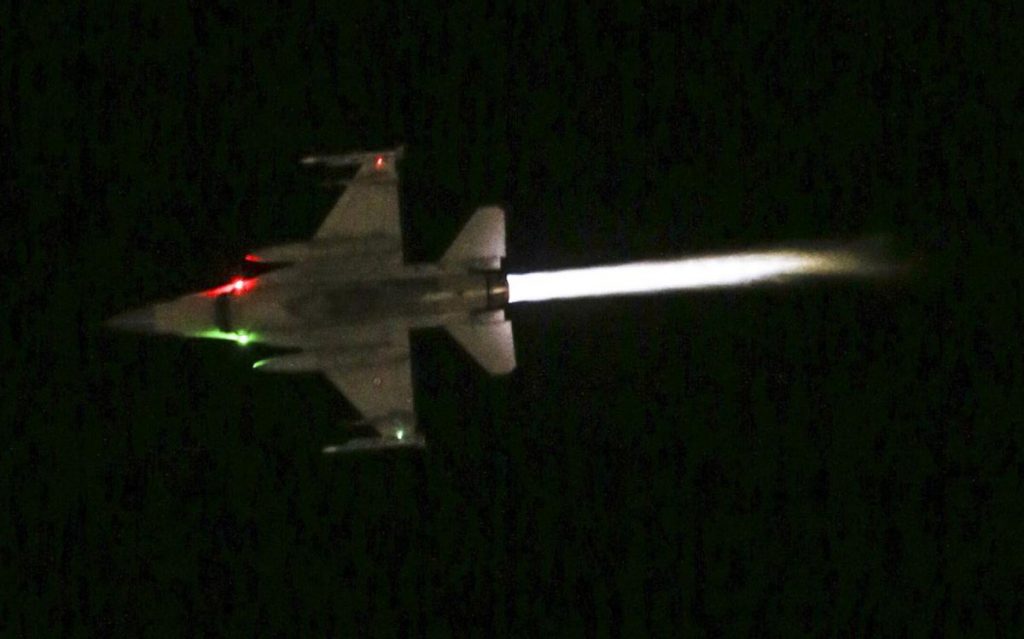 Ankara, July 18, 2016/ Independent Balkan News Agency
By Manolis Kostidis
On the night of the attempted coup in Turkey an effort to control the airspace was also unfolding at the same time.
On one side were the the coup plotters who controlled bases in Akinci and Kazan close to Ankara along with some officers in the Konya base. From these, Turkish F-16 planes took off along with refueling aircraft and helicopters.
Thus began the bombing of the parliament building, the Staff of the Armed Forces building, the intelligence services and Erdogan palace!
But this action of the coup plotters was met by other airmen in the bases of Εskışehir and Balikesir who took orders from the Turkish government and the army chiefs who were loyal to Erdogan.
By order of Prime Minister Binali Yildirim, F-16 fighter jets took off and chased these fighter planes for hours while other, F-4 2000 planes dropped bombs on the runways of the Akinci and Kazan bases.
Meanwhile, confirmed reports indicate that Erdogan departed from Marmaris, Turkey first by helicopter and then by plane which took off from a runway near Smyrna. On his way to Istanbul two F-16 jets tried to interfere but were blocked by dozens of fighter planes that had taken off from the Balikesir base.
Earlier, 40 commandos from Smyrna had boarded three helicopters ad had arrived in Marmaris in order to capture the Turkish president. But the intelligence agency already had given information to those responsible for the security of Erdogan and he was protected by at least 100 members of the special police force.
On Friday night there were fierce battles with commandos forced to retreat and fly off in two helicopters to Smyrna as a third stayed grounded in Marmaris due to a technical failure!
On Sunday the Turkish commander of the US air base in Bekır Ercan, who was allegedly involved in the coup, was arrested.