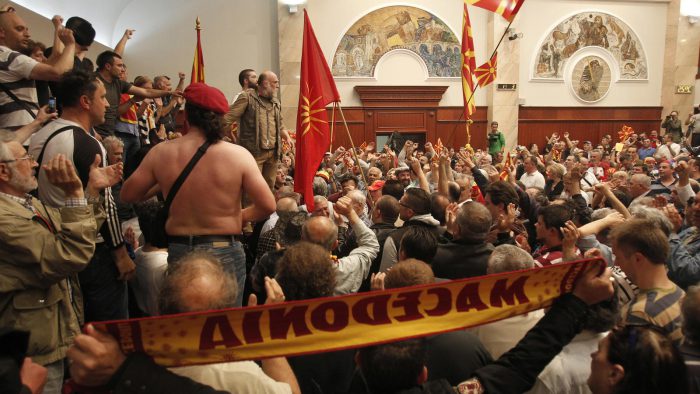 Basic Court Skopje 1 said that the amnesty requests by defendants for the 27 April 2017 incidents in Parliament have been forwarded to the Prosecutor's office.
"After getting the opinion from the public prosecutor, the court will take a decision that is to be communicated with the public," the court said in a press release.
The court has received 64 amnesty requests. About 70 persons are involved in the storming of the Parliament, of whom 33 are currently tried.
The Parliament endorsed the amnesty law regarding the Parliament events on 27 April 2017 last Tuesday. President Gjorge Ivanov signed the law two days later, followed by its publishing in the Official Gazette.
According to the law, the amnesty shall not encompass the organizers of the Parliament's storming, assailants and those carrying weapons and explosive devices, as well as officials who overstepped their competences./IBNA