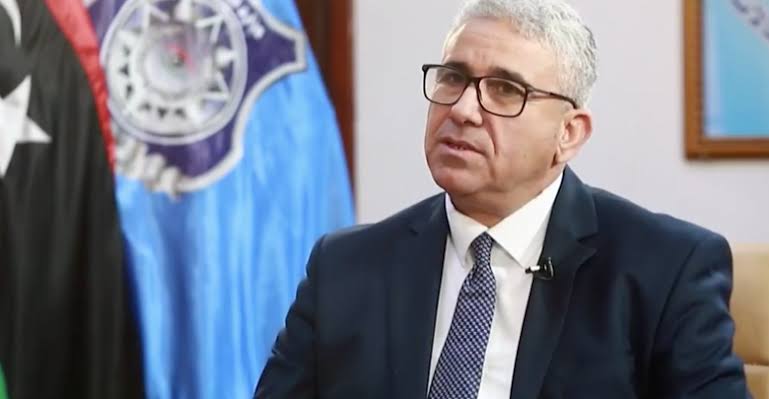 Erdogan: We will discuss the proposal some time between January 8 and 9
Libyan Minister of Internal Affairs Fathi Bashagha said on Thursday that the UN-recognized Government of National Accord (GNA) would be formally requesting military assistance from Turkey.
During a press conference in Tripoli, Bashagha stated that the help sought by Turkey would be used to counter the Khalifa Haftar forces that besieged Tripoli.
The Libyan Minister of Internal Affairs claimed that Haftar was providing military bases and airports to foreign countries, reiterating that Turkey, Tunisia and Algeria would be forming a joint alliance with Libya
"There will be great cooperation between Turkey, Tunisia and Algeria, and we will be in an alliance and this will serve our people, our security as well as the preservation of stability in the region", Bashagha noted.
Referring to the meeting between Turkish President Recep Tayyip Erdogan and Tunisian President Kais Saied that took place on Wednesday, he stressed: "We welcome any initiative that includes all Libyans and any initiative that should be under the auspices of the United Nations".
"We (Turkey and Libya) must join forces in order for the political procedure for ceasefire in Libya to kick off", he added.
Khalifa Haftar's forces have been conducting military operations since April to occupy Tripoli; but thus far they have managed to only reach the outskirts of the city.
Bashagha described Haftar's moves as "blatant terrorism".
Earlier on Thursday, Turkish President Recep Tayyip Erdogan had stated that the proposal to extend military support to the Tripoli-based "legitimate government" of Libya would be submitted to the Turkish parliament on January 8 or 9. /ibna