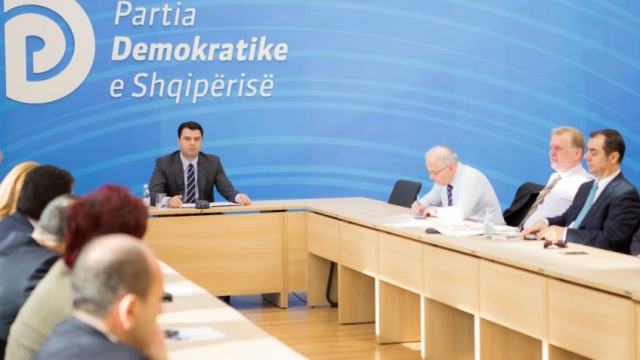 Tirana, 3 December 2015/ Independent Balkan News Agency
In Albania, the Democratic Party in opposition, has taken a radical step forward. While parliament was expecting to start debates on the 2016 budget and the tax, democrats announced that they would start a protest until the left wing government chaired by Edi Rama resigns.
The leader of the Democratic Party, Lulzim Basha said on Thursday in front of the democrat parliamentary group that this protest will start on 8 December on "Skanderbeg" square in Tirana. This square is known as the square where communism was overthrown in 1991.
"The solution rests on the creation of a technical government which will prepare the electoral reform, will implement the decriminalization law and will prepare the country for new elections", Basha said.
"We don't want them to leave and for us to get in power. We want a solution for this difficult situation that Albanians are facing. Let the people decide who will come through the vote", the head of DP said.
"8 December will mark the popular uprising until the government of the national catastrophe leaves. DP will be at the forefront of this uprising", Mr. Basha said. /ibna/