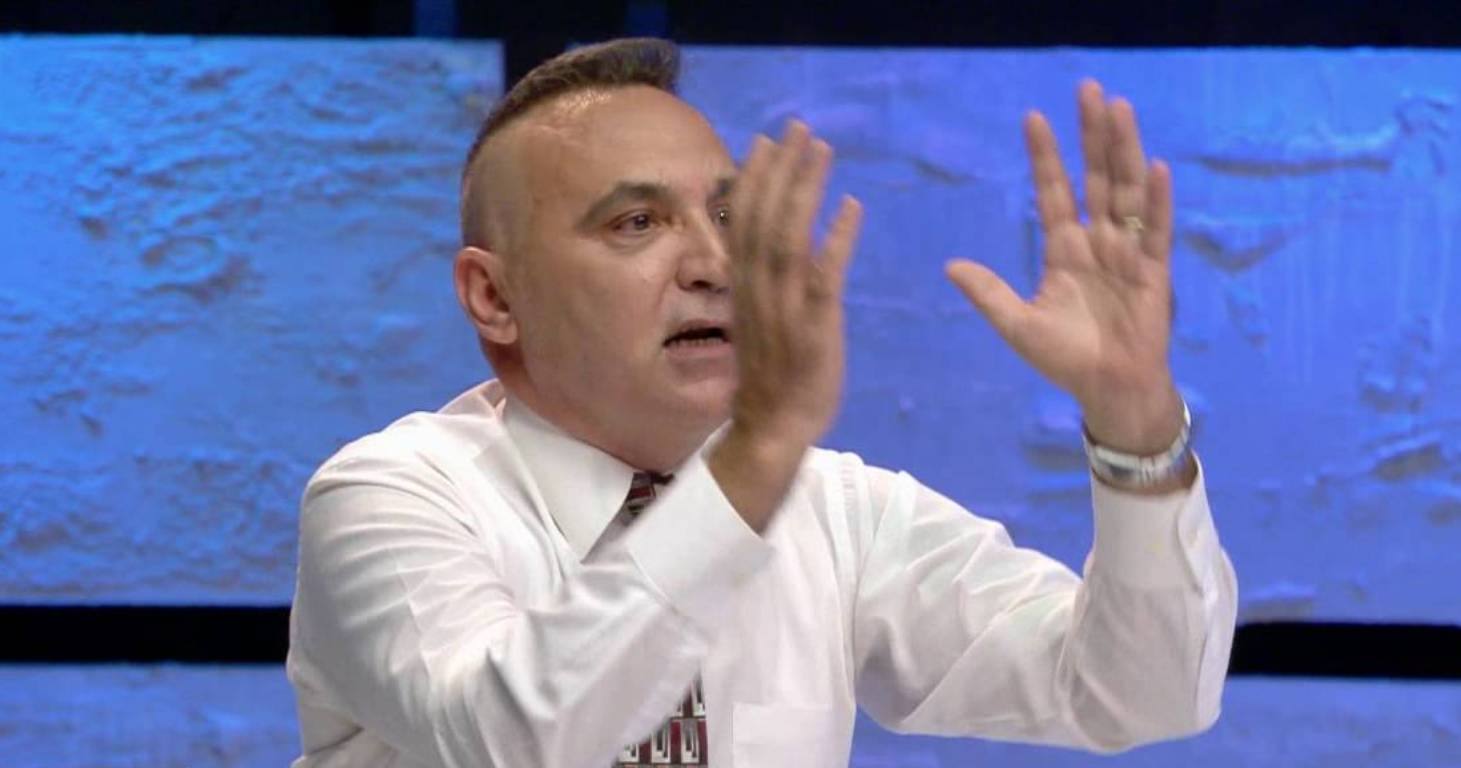 This article has been written for Albanian Free Press newspaper and www.albanianfreepress.al
By  Eduard Zaloshnja
In the recent months, we've noticed a more frequent TV appearance by Berisha, almost each week (sometimes even twice a week). The growing frequency of his TV reappearances has obliged me to include his name in my periodical opinion polls. My last opinion poll that I published in the month of March (https://followbusinessalbania.com/ramas-approval-rating-40-berishas-32-bashas-20-metas-13/ ), indicated that 32% of voters (around 670 thousand) had a positive opinion on Berisha and only 20% (around 420 thousand) had a positive opinion on Basha (the difference is 250 thousand…). For the sake of comparison, the DP coalition obtained 680 thousand votes five years ago and last year it managed to obtain 460 thousand votes.  (Note: Four years ago, Berisha's and Basha's quota ratio was practically inverted in my opinion polls).
The publication of my recent opinion poll seemed to have encouraged politicians such as Arben Imami, Edit Harxhi, etc., to urge Berisha to come back as head of DP. On the other hand, I have heard comments, stating that my opinion poll has been ordered in order to act as diversion within the ranks of the opposition. Meanwhile, Preç Zogaj, an experienced politician, suggested the Democratic Party to contract an independent institute which would conduct periodical professional opinion polls on its behalf.
What I can say to people who view my opinion polls with skepticism, is that they cannot prove this through supposition. The figures below are more convincing that suppositions:
In an opinion poll that I made public during Sokol Balla's program 10 days ahead of last year's general election, I predicted that the SP would obtain 73 seats. In fact, the SP managed to obtain one seat more than I predicted, snatching a total of 74 parliamentary seats.
In an opinion poll that I made public During Sokol Balla's program, three months before the 2015 local government elections (when the candidates were yet to be nominated), I predicted that the left wing majority candidates for mayors would obtain 800 thousand votes, while the candidates of the opposition would snatch 650 thousand votes (if the elections were to be held in March 2015). Three months later, once the candidates were nominated and the campaign was over, the result was 830 thousand by 670 thousand..
A month before the 2013 general elections, a published an opinion poll at "Dita" newspaper, according to which, the SP+SMI+etc. coalition would obtain 54.5% of votes on a national level. That coalition won 57.6% of the votes.
A month prior to the 2011 elections, I predicted in Blendi Fevziu's program that Rama would win 52.5% of votes in Tirana (with a margin of error by -/+2.5%). Meanwhile, in Sokol Balla's program, I predicted that the probability that Basha would obtain even a single vote more than Rama was less than 1%. In fact, Rama obtained half of the 250 thousand votes; nevertheless, 10 votes more than Basha. He "lost" the elections after a few ballot papers in Basha's favor were found in the basement of the Central Election Commission, as they had been casted in the "wrong ballot boxes"…
A month before the 2011 elections, I predicted a defeat for the democrat candidate in Korca by around 1600 thousand votes. Ben Blushi challenged me in SokolBalla's studio because the democrat candidate lost by 2100 votes and not by 1600 votes. But, the difference was caused by the fact that I had not conducted opinion polls in neighborhood 6 and 8 of the city of Korça, where the Egyptian-Roma community lived. I had made this clear to the democrat candidate when I accepted to conduct an opinion poll for him.
A week before the 2009 elections, according to an opinion poll that I carried out with 4000 respondents all over Albania, I predicted in Sokol Balla's program that neither Berisha, nor Rama would be able to form a government without SMI's votes. And this is what happened…
Others' failed opinion polls
We have also seen spectacular failures of opinion polls conducted in Albania. Below I have given three examples:
The Albanian branch of the German company GfkK (one of the four world leading companies for market and opinion research), conducted an opinion poll a week ahead of last year's elections
(http://www.syri.net/politike/74121/foto-sondazhi-gjerman-permbys-gjithcka-ja-kush-do-jete-kryeminister-pas-25-qershorit/?gjuha=Al). Based on that poll, the SP and DP were practically neck and neck. A week later, SP won 300 thousand votes more than the DP…
A spectacular failure was also registered in 2011 in the opinion poll conducted by the Kosovo based company GaniBobi, which predicted a victory for Basha in Tirana with 58% of the votes, while he could barely equalize Rama…
Another spectacular failure was registered by the renowned American company Zogby International, which in the 2009 exit poll, predicted that the DP's coalition would win 11 parliamentary seats more than the SP coalition. Meanwhile, the DP only won by 4 seats…
Others' successful opinion polls
Other opinion polls which have recently been published in Albania include those published by Instituto Piepoli and IPR Marketing, two of the leading companies specialized in opinion polls for the main Italian TV networks:
A week before last year's elections in Albania, both of them projected 73-74 seats for the SP. In fact, the SP won 74 seats…
A week before the 2015 local government elections, both of them predicted a victory for ErionVeliaj in Tirana by 53%-54% of the votes. In fact, Veliaj won by 53.6% of the votes…
A week before the 2013 elections, InstitutoPiepoli and IPS Marketing predicted a victory of the left wing coalition by 52%-54% of the votes. This coalition obtained 57.6% of the votes on a national level.
Note about the methodology: In my pre-election opinion polls, respondents are asked who they voted in the previous elections and who will they vote in the next elections. This way, I can extrapolate the possible changes in the coming elections, using the results of the previous elections as a reference point. In my opinion polls conducted in between elections, I calculate how many right wing, how many left wing and how many undecided voters have a positive or a negative opinion on this or that politician.
Note: The views expressed in this article are the author's own and do not necessarily reflect Albanian Free Press' editorial policy