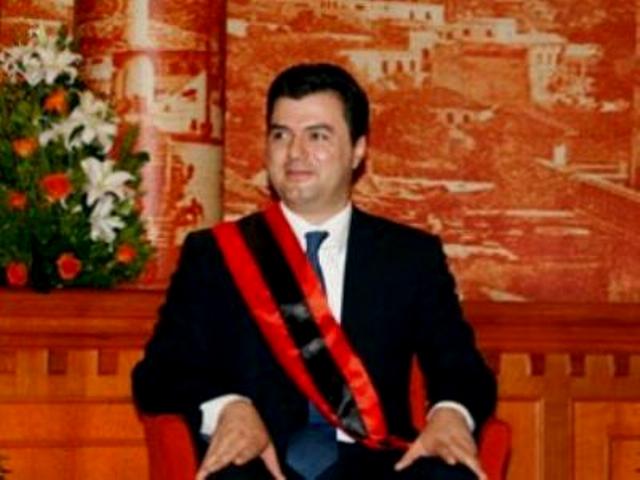 Tirana, July 4, 2013
Mayor of Tirana, Lulzim Basha has sent a message of congratulations to the mayor of Washington DC, Vincent Gray on the occasion of July 4, America's Independence Day.
"Dear Mayor of Washington DC, Vincent Gray! It's a special delight to send you on my behalf and on the behalf of the citizens of Tirana, the best wishes on this great day of the Independence of the United States of America, the biggest ally that the Albanian nation has known throughout its entire history.
The citizens of Tirana and of the entire Albanian nation are grateful to the USA for the extraordinary help and support given to us throughout history.
The declaration of Independence, which embodied eternal principles, made the USA an inspiring example and a strong protector of human rights and liberties in every country of the globe and this was also proved by my nation, therefore America's Independence Day is a day of celebrations for us too and for every free citizen of the world", says Basha on his message.
"Through determination and your help, Albanians are driven toward values of freedom, democracy and development, values that we share together today as members of the North Atlantic Alliance, values that we will also share with the European Union in the near future. Therefore, allow me on this great day for your nation, to express to you personally and the citizens of Washington DC my best wishes and to assure you about my determination to further consolidate cooperation between the two capitals, Tirana and Washington DC", says Basha on the message sent to his counterpart of Washington DC, on the occasion of the US Independence Day. /ibna/