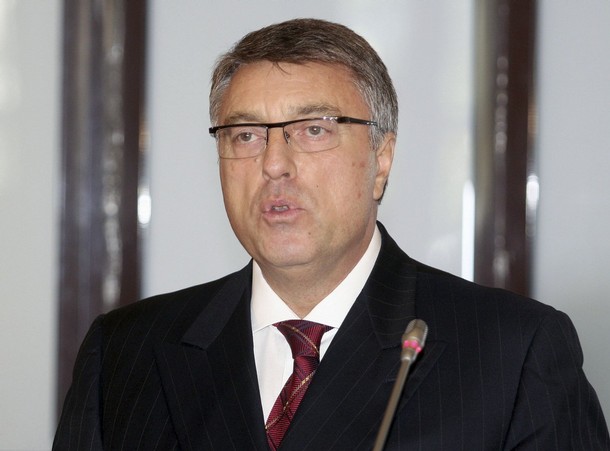 Tirana, December 16, 2013/ Balkan Independent News Agency
Base interest rate of the Albanian currency, Lek, drops to 3%, following the decision taken on Monday by the Watchdog Committee of the Bank of Albania to drop the base interest rate by 0.25%.
The drop of the base interest rate is the second one within a few weeks. The Governor of the Bank of Albania, Ardian Fullani says that the monetary stimulus in the financial markets and real economy will help in gradually bringing back inflation near the objective of 3%. Earlier, the government had declared that inflation for the current year was 6.2%.
Mr. Fullani says that the Bank of Albania will continue to offer facilities through monetary policies until the objective of a 3% inflation is fulfilled.
Speaking on the effects of the drop of the base interest rate, Mr. Fullani says that there has been a fall in the interest rates on loans. Nevertheless this year, the lending for the economy shrunk by 2.2% compared to last year.
Impacting factors
During this year, deficit of net exports is estimated to have grown in the third quarter of the year. Experts say that this has come as a result of the weak performance of tourism during this period.
On the other hand, the latest data on foreign trade confirm the continuity of the annual nominal fall of trade deficit in the month of October at a level of 12.2%, caused by an annual growth of exports by 17.1%. Meanwhile, imports fell by 0.3%.
Budget expenses as opposed to last year have increased by 7.1%.
On the other hand, tax revenues have marked an annual drop of 2.7% during this period, thus reflecting the weakening of the economic activity and imports in the country. In spite of the drop in expenses in the second half of the year and the smaller fall in revenues, budget deficit has continued to grow. Until October, this deficit turned out to be twice as big as last year.
Meanwhile, two important components of the aggregate demand, consumption and private investments remained weak in response to insecurities for the future, the failure to fully exploit capacities, low consumer trust and limited resources of financing. /ibna/