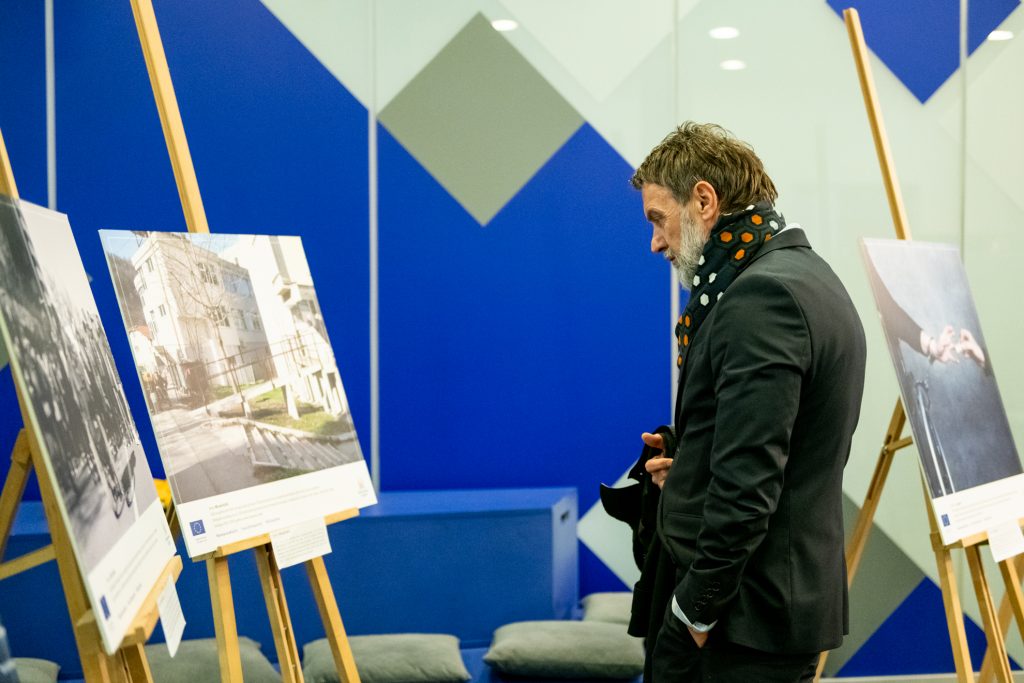 The award ceremony for the best photos in the "Give Us Motive – Detect Barrier through Lens" photo competition organized as part of the "All Faces of Availability" campaign took place today at the EU Info Centre in Sarajevo. The purpose of the contest was to identify various forms of barriers that all citizens, especially persons with disabilities, face on a daily basis.
Gianluca Vannini, Head of Operations Section for Social Development, Civil Society and Cross Border Cooperation of the EU Delegation to Bosnia and Herzegovina emphasized that it was necessary to change habits and attitudes towards persons with disabilities and to start cultivating a better environment for everyone: "We need to be able to recognize and understand these issues and strive even more to remove not only physical barriers, but also those related to the inaccessibility of information and communication for persons with disabilities", adding that "we need to focus on skills and potentials, not deficiencies".
The campaign was carried out as part of the "Communities of Different but Equal Citizens" project funded by the European Union and implemented by the UDAS Organization, in partnership with the Helsinki Citizens' Assembly of Banja Luka and the Sarajevo-based Citizens Association "Nešto Više".
"Without the ability to access areas, products and services, persons with disabilities are not able to go after any promotion. Our task is to constantly promote all types of accessibility for persons with disabilities, so that it becomes part of the planning and produces opportunities instead of it seen as a burden, both for social groups and for the business sector", said Tanja Mandić Đokić, project consultant and activist within the disability movement.
Željko Volaš President of the UDAS Organization, emphasized that through the "Equally Different" project we want to develop a new concept of community approach, where we will encourage and empower each other to be equal members of the community. "We, the disabled, want to raise other issues in local communities that extend beyond the disabled community, such as economic development issues, environmental issues, reconciliation issues and community interconnections. With this approach, we will encourage communities to work with each other and create a society accessible to all, because everything that is good for persons with disabilities is also good for the rest of the citizens", said Željko Volaš.
Aleksandra Stošić and Milijana Bojić won first place; Adna Memić came in second, while Džana Hodžić was third. In addition to awarding prizes to the best photographers, the event in the EU Info Centre also featured a photo exhibition of other shortlisted photographs that uniquely capture barriers and obstacles faced by persons with disabilities. /ibna