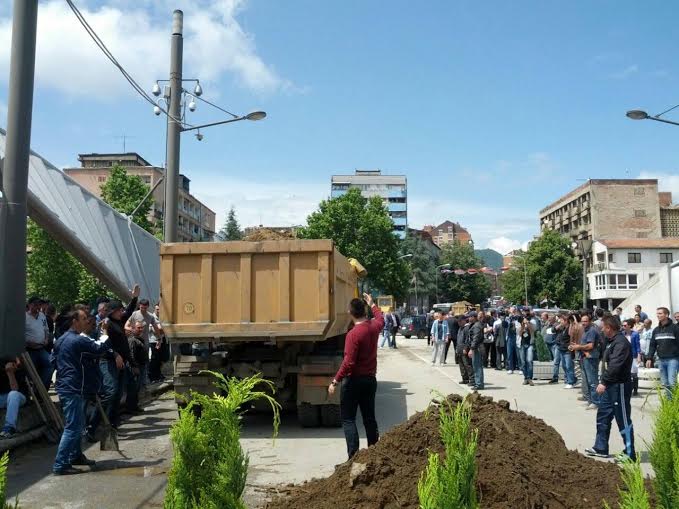 Pristina, June 18, 2014/Independent Balkan News Agency
By Elton Tota
The removal of the barricade on the Iber bridge doesn't seem to have had the approval of all the Serbs of northern Mitrovica, as a large number of them have appeared on this bridge angry.
Tens of Serbs have arrived at the bridge to install a new barricade, which is taking the name "Park of Peace".
Upon the decision of the mayor of Northern Mitrovica, Goran Rakic, angry Serbs have poured lorries filled with soil and on it, they've planted pines and flowers.
Rakic said that this park is being planted upon the decision of the government of Serbia.
Meanwhile, many people have gathered in both sides of Iber river and police forces are standing between them.
Present at the scene was also the chief for Kosovo Office at the Government of Serbia, Marko Djuric.
So far, there are no reports for escalation of the situation.
Spokesman of the region of Mitrovica, Avni Zahiti declared that the situation is calm and that it's being monitored.
"The situation is calm and there's no problem. Several flowers were planted, which means that circulation has been blocked, but we're closely monitoring the situation", said Zahiti.
The barricade which had been put there in 2011, was removed by Serbs after midnight. This act was praised by all everyone, including international community. /ibna/