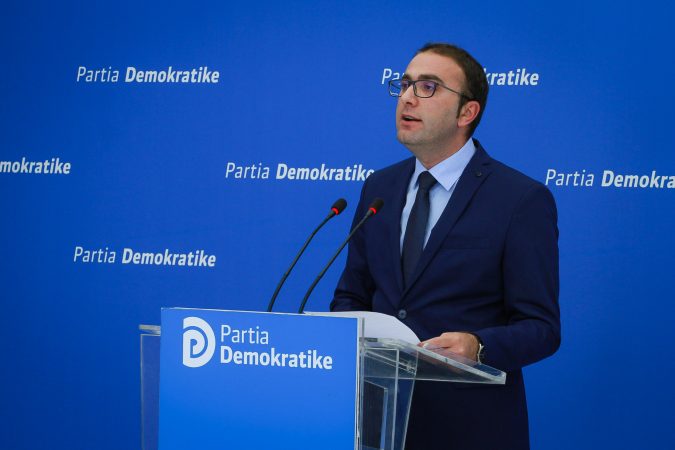 The Secretary General of the Democratic Party of Albania (PD) Gazment Bardhi responded today to the statement by the Co-President for Electoral Reform, Damian Gjiknuri.
Bardhi said that "It is only right that Rama and Gjiknuri are worried, because Lulzim Basha and the main opposition are fighting for the strengthening of democracy in the country, the rule of law and for free and fair elections. They represent the exact opposite of that. They have created a private state that rapes citizens, while enriching and supporting the "problematic" ones.
"Our vision and our alternative solution is for the Albanians and not for Edi Rama, Damian Gjiknuri and, to a lesser extent, for the 'problematic' people! We have another option for them: We pledge that everyone will be held responsible for any state or electoral crime they have committed in the past". He added that "It is clear that Edi Rama, had free and fair elections taken place without the interference of 'problematic guys' or crime and corruption money, today he would be behind bars and not in government or councils".
Bardhi points out that "the Democratic Party and the United Opposition were and will continue to be in favor of completing the Electoral Reform within the given deadline. "We have tabled specific proposals for this, and we will continue to make concrete proposals that will guarantee the standards for free and fair elections, including Monday's regular meeting". /ibna