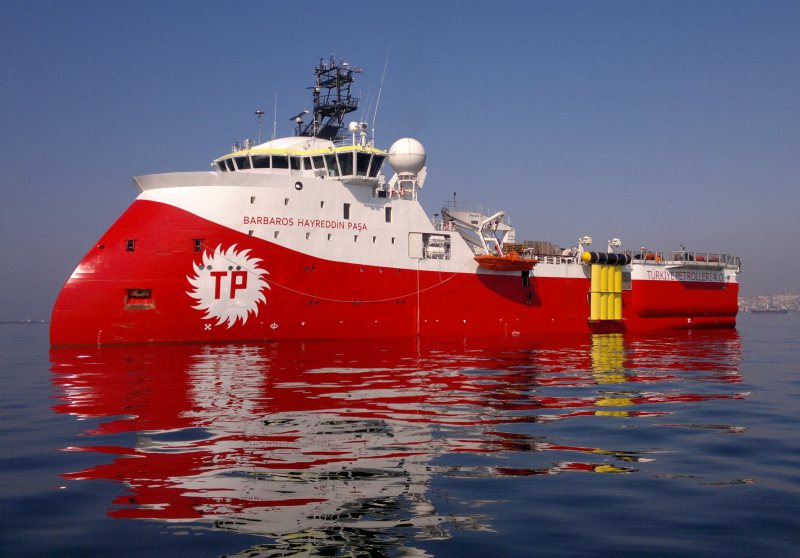 Athens, January 7, 2015/ Independent Balkan News Agency
By Spiros Sideris
Turkish research vessel "Barbaros" sailed on Tuesday from the port of Turkish occupied Famagusta for new hydrocarbons searches in the Eastern Mediterranean.
It is not clear whether the inquiries will be made in areas within the Exclusive Economic Zone of Cyprus, but Turkish Cypriot media broadcast that the vessel will continue its work in the area according to the instructions it will received from the Turkish state oil company. The vessel had sailed on Monday in the occupied port of Famagusta to refuel after Christmas. The vessel's departure was simultaneously with the new navtex issued by Turkey
His disappointed by the fact that Turkey with a naval advert announced its final decision, through the activity of the vessel "Barbaros", to continue the blatant violation of international law and flagrant breach of the sovereignty of the Republic of Cyprus, that is a Member State of the European Union, expressed the Greek deputy Prime Minister and Foreign Minister Evangelos Venizelos.
In his statement, Venizelos stressed that this attitude directly undermines the possiblilities for the repetition of the dialogue in Cyprus and adds: "instead of an attempt to deflate the tension, we witness the increase of tension in an area that is very close to the focal points of all open crisis in the Middle East and Northern Africa".
At the same time, he notes that "Greece is moving in full coordination with the Republic of Cyprus, with the respect of the international legality, the existence and sovereignty of Cyprus and the prospect of dialogue that presupposes the acceptance of the framework of the EU acquis".