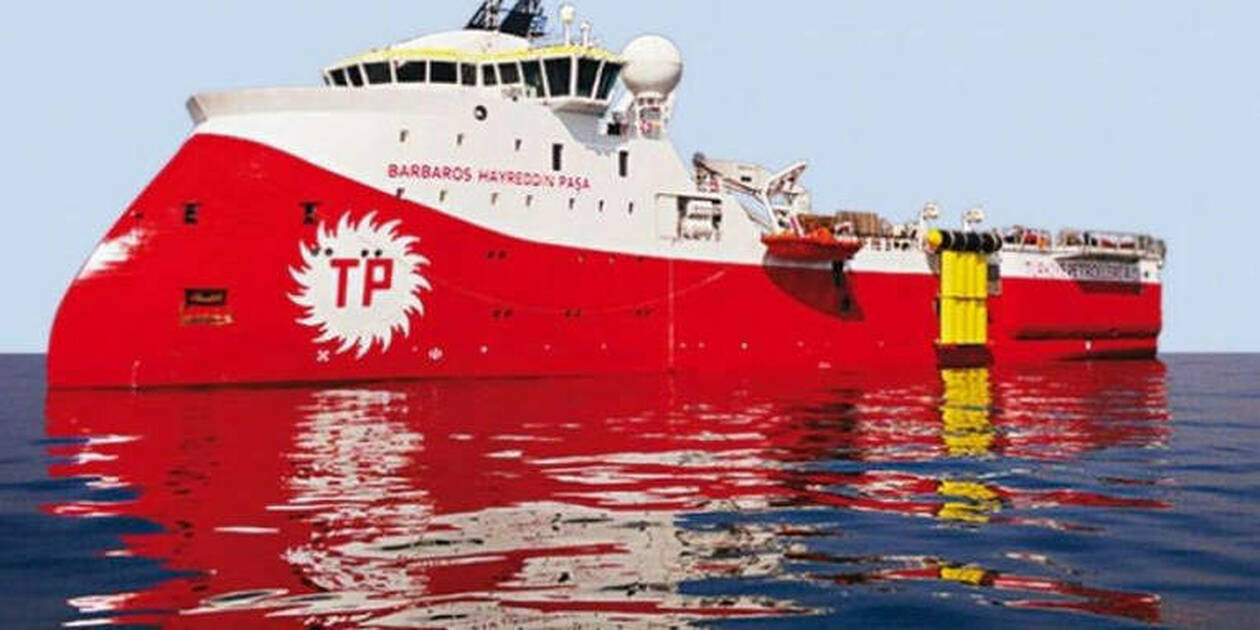 The Turkish Cypriot ship Barbaros entered Cyprus's Exclusive Economic Zone on Thursday afternoon, moving in an area where hydrocarbon exploration is already taking place on behalf of Nicosia.
According to the Cypriot media, the course of the Barbaros vessel is monitored by the Cypriot authorities, which appear reassuring in their estimations.
Cyprus expects the intervention of the UN Security Council, which is expected to issue a strict warning to Turkey.
According to what is known, the Turkish vessel has entered a maritime area south of Limassol, at an area within the plots of the Cypriot EEZ, where research is already being carried out on behalf of Nicosia.
In the previous months, Barbaros had conducted seismographic surveys south of Larnaca.
With a Navtex, Turkey announced seismograph surveys in the region by R/V BARBAROS HAYREDDİN PAŞA and its accompanying vessels M/V TANUX-1 and R/V APOLLO MOON, for the period between May 1 and July 31, 2019.
The Cypriot government, responding to the Turkish Navtex, has pointed out that such a move is illegal, with Ankara responding in high tones.
The UN chastises Turkey
The United Nations Security Council stressed the urgent need to avoid any action that would harm the efforts to resolve the Cyprus issue at its meeting yesterday.
This statement is seen as a response to the Turkish actions inside the Cypriot EEZ and in particular to the movements the Barbaros.
During the closed session, the UN Deputy Secretary-General for Political Affairs, Miroslav Yencha, briefed the members of the United Nations Council on the recent Secretary-General's Good Service Report.
The Chairman of the Security Council noted that the members welcomed the Secretary-General's report but also his decision to ask his Special Advisor, Jane Holl Lute, to continue the consultations on the matter with all sides.
The members "emphasized the urgent need for a settlement, which would take into consideration the economic interests and security of all Cypriots and the region".
At the same time, the Security Council urged all parties to "agree on the terms of reference as a basis for meaningful and result-oriented negotiations, bearing in mind the natural window of opportunity presented by the current electoral cycle"./ibna