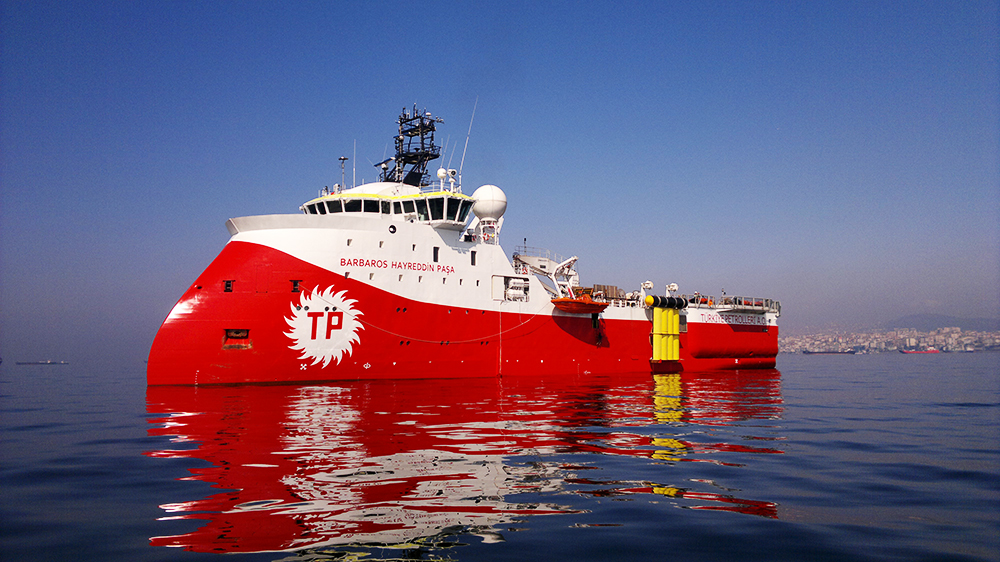 Ankara, December 28, 2014/ Independent Balkan News Agency
Such a development would pave the way for the resumption of the negotiations
By Manolis Kostidis
Both the turkish-cypriot Media and the turkish television network NTV, speak of the possible withdrawal of the research vessel "Barbaros Hayrettin Paşa" from Cyprus within the next few days.
Turkish Cypriot negotiator Ergun Olgun said the ship will leave the region on December 30.
On this date expires the Navtex, which Ankara had declared for the investigations of the vessel off the coast of Cyprus, and so far there has not been an announcement regarding an extension of the search period. The possible departure of the said vessel from the area may pave the way for the resumption of negotiations to solve the Cyprus problem.
The President of Cyprus Nicos Anastasiades had ordered a withdrawal from the negotiations table on the Cyprus problem, in October, when the research vessel had entered in the Republic of Cyprus' Exclusive Economic Zone and started conducting searches without asking permission from Nicosia.
Turkey argues that it began investigations in the region at the request of the Turkish-Cypriots, who consider illegal the searches of the Greek Cypriots in the sea area of the Republic of Cyprus. Ankara asks, on behalf of the Turkish-Cypriots, a share of the natural gas that will be discovered in the EEZ of Cyprus.
On Christmas Day, the head of the Turkish Navy Bülent Bostanoğlu boarded the Barbaros, while it was located 18 nautical miles from Limassol.