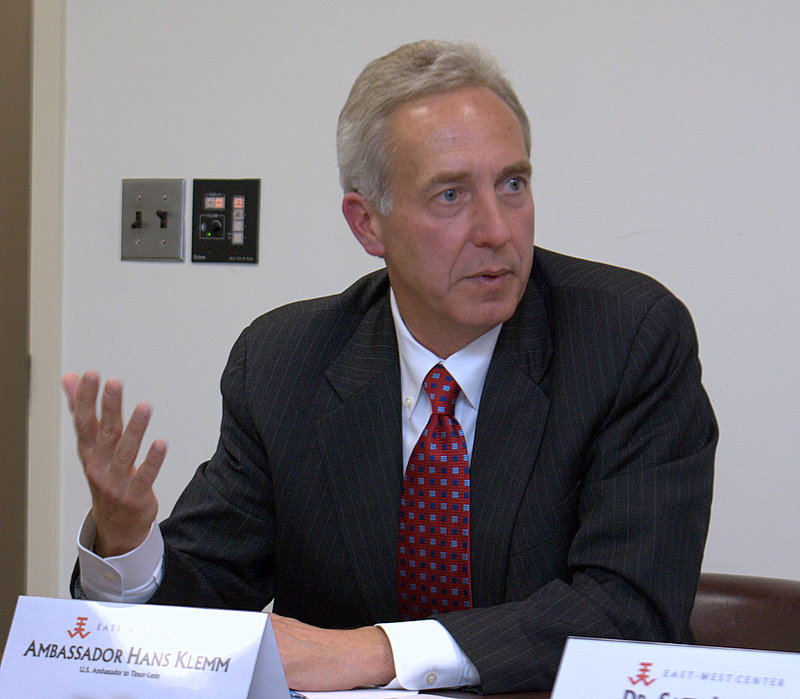 Bucharest, March 25, 2015/ Independent Balkan News Agency
By Daniel Stroe
Hans Klemm, a career diplomat of the US Foreign Service, was last night nominated by President Barack Obama to fill in the position of ambassador to Romania, vacated more than two years ago which prompted speculations in Bucharest as to reasons for the prolonged absence of an American ambassador, especially amid the armed conflict in neighboring Ukraine.
Once the President has made his selection and the receiving country has given its approval of the proposed candidate, the appointee must then appear for a confirmation hearing before the Senate Foreign Relations Committee.  After receiving a positive vote from that Committee, he or she must be formally approved by a vote in the full Senate.
According to a biography on the State Department's website, in June 2007 Hans Klemm began service as Ambassador at the U.S. Embassy in Dili, East Timor, which ended in 2010. For two years, until 2012, he ran the rule of law department of the US Embassy in Kabul, Afghanistan.
Previously, he served as Minister Counselor for Economic Affairs at the U.S. Embassy in Tokyo, responsible for all aspects of bilateral and multilateral economic policy with Japan. Earlier, Mr. Klemm worked as Director of the Office of Career Development and Assignments in the Bureau of Human Resources of the Department of State in Washington, D.C., where he managed the assignment process and career development programs for Foreign Service employees.
He also served as the Director of the Office of Agriculture, Biotechnology and Textile Trade Affairs in the Bureau of Economic and Business Affairs. Overseas, Mr. Klemm worked at U.S. embassies in Bonn, Seoul and Port of Spain. In his foreign and domestic assignments, he has had responsibility for a broad range of management and international economic policy issues, including bilateral and multilateral trade, international finance and development, international organization affairs, and civil aviation.
Mr. Klemm joined the Foreign Service of the U.S. Department of State in September 1981 and was promoted into the Senior Foreign Service in January 2001. He is a graduate of the Senior Seminar, a management and leadership training program hosted by the Department of State for senior representatives of U.S. agencies responsible for national security. In 1993 and again in 2000, he was awarded the Department of State's Superior Honor Award. Mr. Klemm speaks Japanese and German and graduated from Stanford University (MA, International Development Policy) and Indiana University (BA, Economics and History).
Currently, Hans Klemm is a senior advisor at the State Department, previously being a principal deputy assistant secretary in the State Department's human resources bureau. With expertise in the rule of law, Mr Klemm is expected to keep the pressure on Romania fighting against corruption which many high ranking US officials warned risks destabilizing countries across Eastern Europe.