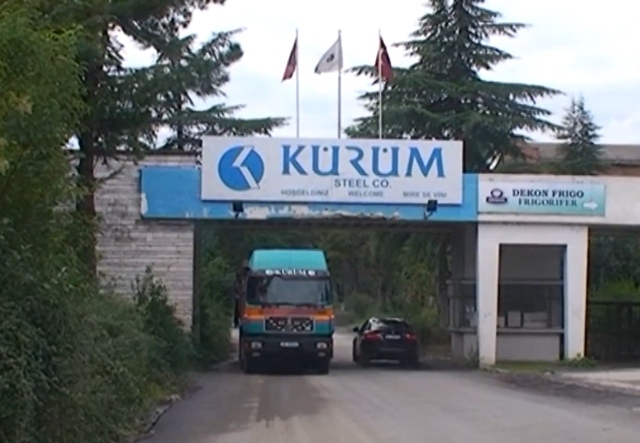 Tirana, 3 August 2016/ Independent Balkan News Agency
By Edison Kurani
If there's an industrial facility in Albania for which the country and the communist regime took pride for many years, was the Metallurgic Plant. This was the biggest heavy industry facility in the Balkans. With the size of a town, this plant included all the processes of iron and other minerals which Albania had and has an abundance of.
After 1991, this plant was divided. Many of its parts were demolished. For Albanians, especially for people living in the surrounding areas, this was good news, because the great pollution it emitted caused cancer and had constant effects on the life of people.
But the closure of this plant also meant massive unemployment as this "town" set bread on the table of tens of thousands of families.
Therefore, the reopening of a major part of the plant several years later was seen as good news.
Iron production Turkish company Kurum, part of Kurum Holding, exploited this plant for several years, but now it will leave, declaring bankruptcy.
In an analysis that Kurum has done to the causes of bankruptcy, it identifies two problems:
The drop of sales as a result of the crisis which has engulfed the construction sector in Albania and the drop of the price of iron in international markets. In 2014, the average price of iron was 440-450 USD per ton, while in 2015, it fell to 340-350 euros per ton.
According to Kurum's 2015 financial statements, Kurum reported sale incomes amounting to 21,3 billion ALL with a drop of 13% compared to 2014.
Meanwhile, its debt amounts to 37 billion ALL.
But in the current year, Kurum no longer has purchasing power.
Commercial banks in Albania, which have funded Kurum have expressed their concern about the situation. Banks such as Turkish bank, BKT and the Greek owned Tirana Bank, have not renewed the line of credit for this company.
Under these circumstances, the company has declared bankruptcy.
Some see Kurum's bankruptcy as a strange rise and fall. Not long ago, this company announced the acquisition of the shares of a TV network in Tirana, with the aim of penetrating in the domain of the media. This created the impression that Kurum's power would be higher and its investments would go beyond the Metallurgic plant. Several months ago, the facts show a different picture. /balkaneu.com/