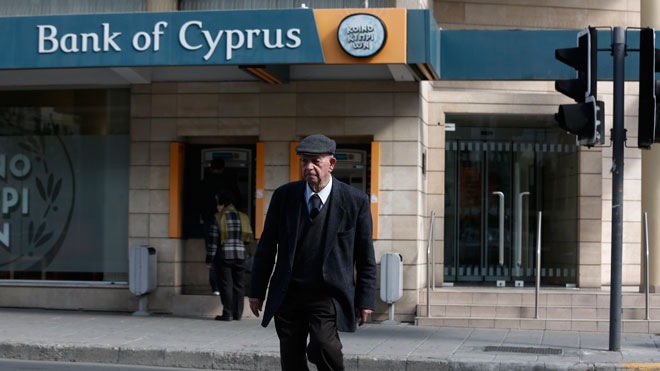 Nicosia, February 13, 2015/ Independent Balkan News Agency
By Kyriacos Kyriacou
Cyprus Finance Minister issued on Friday a new decree relaxing restrictive measures on banking transactions.
Based on the 34th decree, the limit for transfers of deposits and funds outside Cyprus increases from €20.000 to €50.000 per month, per person for each credit institution, regardless of the purpose.
The Minister also issued the 27th decree for transactions of foreign banks which remains unchanged from the previous decree.
The two decrees will apply for a twenty eight day period starting on the 16th of February.
The controls were imposed to prevent a run on the banks after Cyprus agreed in March 2013 on a multibillion-euro international rescue plan that mandated a raid on uninsured deposits in the country`s two top lenders.