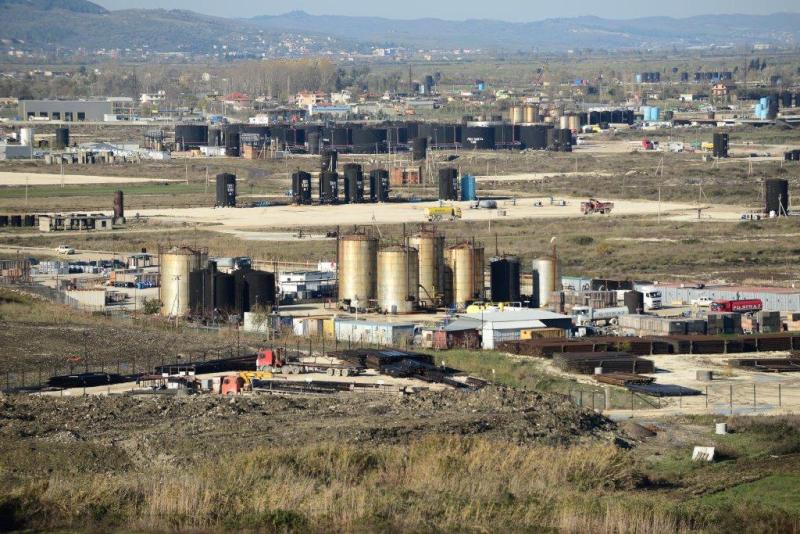 Tirana, October 8, 2014/Independent Balkan News Agency
Bankers Petrolium has published the operational data for the third quarter of the current year, which show a record number of new drilled wells and a 6% increase of production. Meanwhile, it's confirmed that during this quarter, Bankers has started to deliver oil to the domestic refiner, ARMO, thus enabling the sale of domestic oil in the Albanian market. Representative of Petroleum Albania Ltd, Laura Cela told IBNA that the sale of crude oil for export during the third quarter makes up for most of the general sales.
Production, Sales and Oil Prices
Average production from the Patos-Marinza oilfield in Albania for the third quarter of 2014 was 21,865 barrels of oil per day (bopd), 6% higher than 20,630bopd in the second quarter of 2014.
Record high oil sales during the quarter averaged 22,003bopd, 1.7% higher than the previous quarter average of 21,627 bopd. On a year to date basis for the first three quarters of 2014, the sales averaged 20,701 bopd, 13.9% higher than the average sales in 2013. Crude oil inventory at September 30, 2014, decreased 3.2% to 342,500 barrels, 11,500 barrels lower than 354,000 barrels at June 30, 2014.
The Patos-Marinza third quarter average oil price was approximately $78.66 per barrel (representing 77% of the Brent oil price of $101.85per barrel), as compared with the second quarter average oil price of $86.68 per barrel (representing 79% of the Brent oil price of $109.63 per barrel). Crude sales to the export market during the third quarter made up the majority at 72% of the total sales (net of in-kind royalties) at an average export pricing of 80% of the Brent oil price.
Renewal of delivery of crude oil to the domestic refinery
In August, Bankers commenced delivery of crude oil to the domestic refiner, ARMO, under new ownership and management. The temporary contract enables the restart of the refinery to test the commercial viability of the refinery system. Bankers agreed to sell on a monthly basis not to exceed 6 months to an affiliate of ARMO at 73% of Brent.
No determination has been made on volumes to be available for domestic use in 2015.
Drilling Update
A record 45 wells were drilled and rig released during the thirdquarter in the main area of the Patos-Marinza oilfield: 44 horizontal production wells and the Company's first multi-lateral well. Thirty-five of these wells were completed and are on production with the remaining ten to be placed on production in October pending drilling rig move off the pad, well completions and facilities tie-in.
Infrastructure Development
In the third quarter, thirty wells were electrified in the northern and central areas of the Patos-Marinza oilfield in accordance with our strategy to reduce energy costs. The electrification program will be accelerated in the fourth quarter with plans to electrify 60 to 75 additional wells. /ibna/