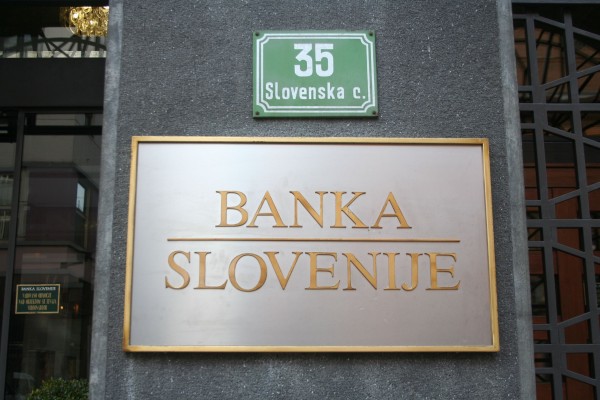 By Christos T. Panagopoulos –
A plan amounting to a total of 434 million Euros concerning the wind-down of two small banks, Factor banka and Probanka, was approved on Wednesday by the Central Bank of Slovenia, according to the country's media.
Banka Slovenije's board of governors approved the plan after the two banks, which hold a combined 4.5% market share.
Economic experts estimated that the two banks will have been liquidated by the end of 2016, with the state providing the 434 million euros in order to cover the capital shortfall.
As part of the liquidation process, Factor banka is expected to have to tap up to 357 million euros of the envisaged 540 million euros in state guarantees provided by the Ministry of Finance. Probanka is meanwhile expected to need around 294 million euros of the 490 million euros in guarantees for liquidity during the wind-down process.
Factor banka is said to have incurred massive losses financing property developments and Probanka was sank by the financing of management buyouts.
Positive response by the Commission
Meanwhile, the European Commission welcomed the announced operation, upon receiving the plan which was forwarded to it by the Slovenian Ministry of Finance.
The latter will now wait for the Commission's approval of the use of state funds.
Moreover, as part of the operation, the central bank appointed crisis management boards to run the banks during the liquidation process. The first tasks of the crisis managers was to draw up opening balances, which have been used in finalising the restructuring plans.
Sources: STA, Slovenia Times