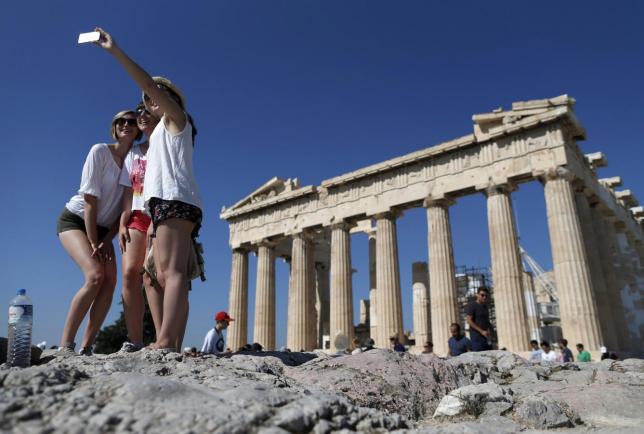 Fresh data of the Bank of Greece show a great tourist increase and a hike in earnings from tourism, in the first eight months of the year.
Between January and August 2017, summer included, there was a 9.9% rise compared to same time last year, in tourist arrivals in Greece, with tourists reaching almost 18.9 million.
As a result, tourism profits were 9.1% more than the same period last year reaching over 10.5 bln euros.
Of all months, August was the best. Visitors reached 5.8 mln, increased by 14.3% compared to August 2016. Profits reached 3.5 bln euros and were 500 mln more than last year's.
Also, data showed that German, French, British and Russian tourist numbers were higher in 2017 making up for the drop in American visitors' arrivals.
Apparently, the opening of the Greek tourist market to Russia does pretty well since between the above mentioned months, Russian holidaymakers in Greece were 456,000, 15.4% more than in 2016. This is of greater importance if we take into account the Euro-Rouble exchange rate, with the Euro being the strongest player of the two. Still, having a weaker currency, did not stop Russia tourists from leaving 340 mln euros, 11.2% more earnings than the ones of last year…/IBNA