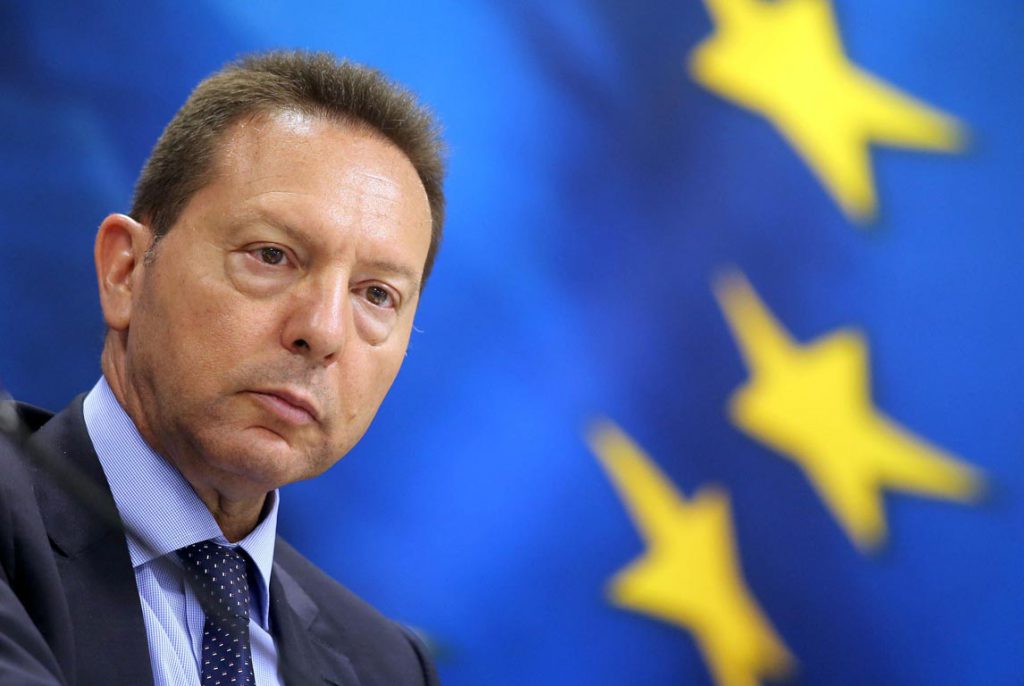 The Bank of Greece (BoG) projects the country's Gross Domestic Product (GDP) will shrink by 4 percent this year, due to the impact of coronavirus on the economy.
Governor Yannis Stournaras said Tuesday that this was the central bank's main scenario, adding that in the worst case, output would drop by as much as 8 percent. He said the International Monetary Fund's estimated 10 percent drop of GDP in 2020 is overly pessimistic, based on current data, and expressed hope that gloomy estimates will prove wrong.
The BoG rests its primary assumption on the estimate that a lockdown in Greece will last 1.5 months, while factoring in the effectiveness with which authorities in the country have managed to contain the spread of COVID-19.
Nevertheless, various economic sectors are expected to suffer. Tourism and sectors and services around it will suffer from the pandemic's impact; these sectors make up around 10 percent of Greece's GDP on an annual basis.
Commenting on the banking system's ability to cope with the health crisis that has spilled over into the economy, Mr. Stournaras admitted that non-performing loans (NPLs) are expected to rise, without going into further detail.
He added that banks should be transparent about the impact of the coronavirus on their balance sheets once the crisis is over, as this would help make them more attractive to investors who will want to size up risks in the clearer possible way.
Lenders were urged to assess their customer profiles meticulously, to avoid turning the fallout from coronavirus into a long-term problem. However, he also urged caution at the European level, pointing out that establishing a bad bank – at national or EU level – should be on the table, if the market remains dysfunctional in the second half of the year.
Finally, the central banker praised the European Central Bank's efforts to tackle the economic impact of the pandemic on the Eurozone, pointing out that it intervened immediately to provide a series of tools to address a liquidity crisis./ibna