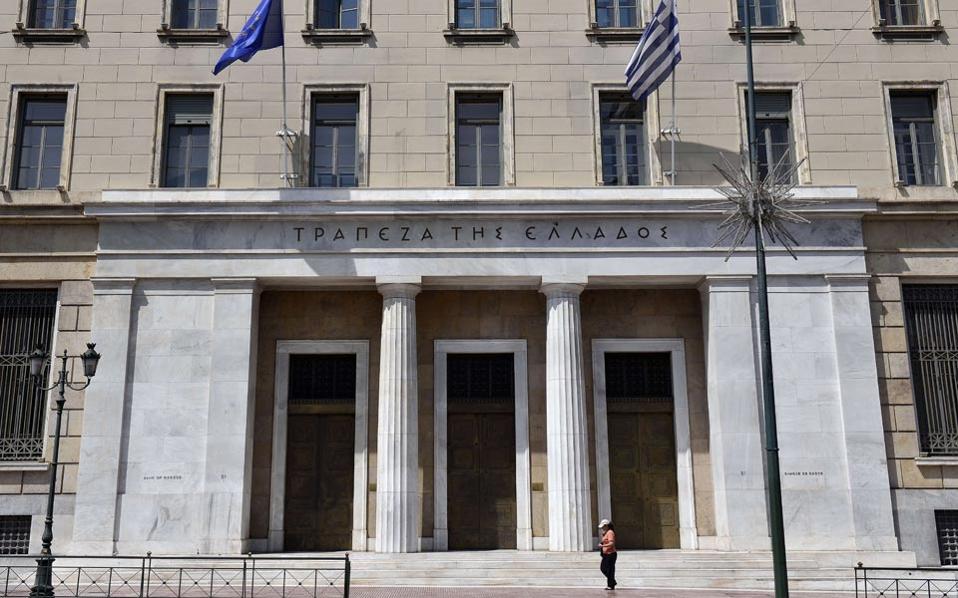 A Bank of Greece (BoG) plan to help the country's banks reduce the non-performing exposures (NPEs) on their books was seen as "credit positive" by Moody's. The ratings agency said in a report that the plan will improve the quality of assets and the capital base of Greek banks.
The Bank of Greece's plan to reduce non-performing loans by up to 47 pct envisages the transfer of deferred tax credits worth 7.5 billion euros to a special purpose vehicle (SPV) and of NPLs worth 40 billion euros.
Meanwhile, according a progress report on NPLs by the European Commission, published on Wednesday, Greece has the lowest bad loan reduction rate in the Eurozone.
Commission Vice President Valdis Dombrovskis said there was still work to be done to reduce bad loans in Greece, where NPLs were very high to begin with. He added that a system of online auctions of foreclosed property is starting to prove fruitful in ridding banks of bad loans.
In June, NPEs in the Greek banking system amounted to approximately 89 billion euros, which represents 48 pct of the total number of loans. The Bank of Greece has acknowledged the need to take action to drastically reduce NPEs, despite reduction targets currently being met, as means to channel funds to the real economy.
Bank stock prices shot up at the Athens Stock Exchange on Thursday. Eurobank saw its stock price rise by 13.03 pct, with Alpha Bank up 7.59 pct, the National Bank gaining 4.21 pct and Piraeus Bank also up 2.11 pct.
Alpha Bank
On Thursday, Alpha Bank announced an agreement with a consortium comprised of funds managed by affiliates of Apollo Global Management, and IFC (International Finance Corporation), for the disposal of non-performing loans (NPLs).
Alpha sold loans to Greek SMEs mainly secured by real estate assets and repossessed real estate assets in Greece, with a total on-balance sheet gross book value (GBV) of approximately 1 billion euros 56 million euros respectively.
The consideration for the sale of the NPL portfolio has been agreed at 337.1 million euros, or 33.6% approximately of the total GBV, while the consideration for the repossessed real estate assets has been agreed at 51 million euros.
According to an announcement, the transaction is expected to have a positive impact for the bank in terms of capital and liquidity and is fully consistent with its Business Plan to reduce NPEs and to continue the restoration of its balance sheet./IBNA