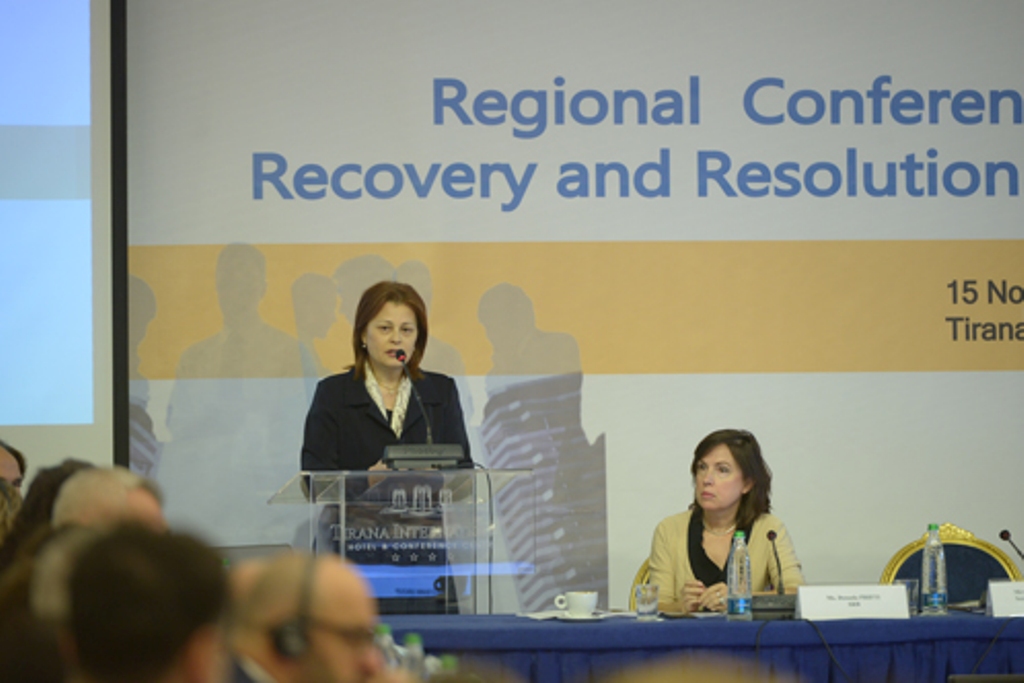 The failure to recover the entire capital invested in the banking industry should not act as a motive for banks to leave Albania, because the return on their capital is significant.
This was declared today by the deputy governor of the Bank of Albania, Natasha Ahmetaj during an activity held in Tirana. The senior official of the country's central bank called on banks not to leave the country.
"Banks should work a lot with the structure of their obligations, because so far the main source of their funding was deposits from the public and this is an obstacle in delivering minimum requirements for capital. These obligations must be delivered in the medium term, but during this time, the main focus of the Bank of Albania will be to oversee the banking system", she added.
On the other hand, Ahmetaj also called on banks to draft a recovery plan with credible and concrete scenarios and to determine the indicators which would signal the deterioration of the financial situation in the bank, before it finds itself in serious trouble.  /ibna/